A Day At The Hackathon: What Should You Expect As a Participant? [HackAdTech Special]
by The Content Team at AdTech
10 October, 2023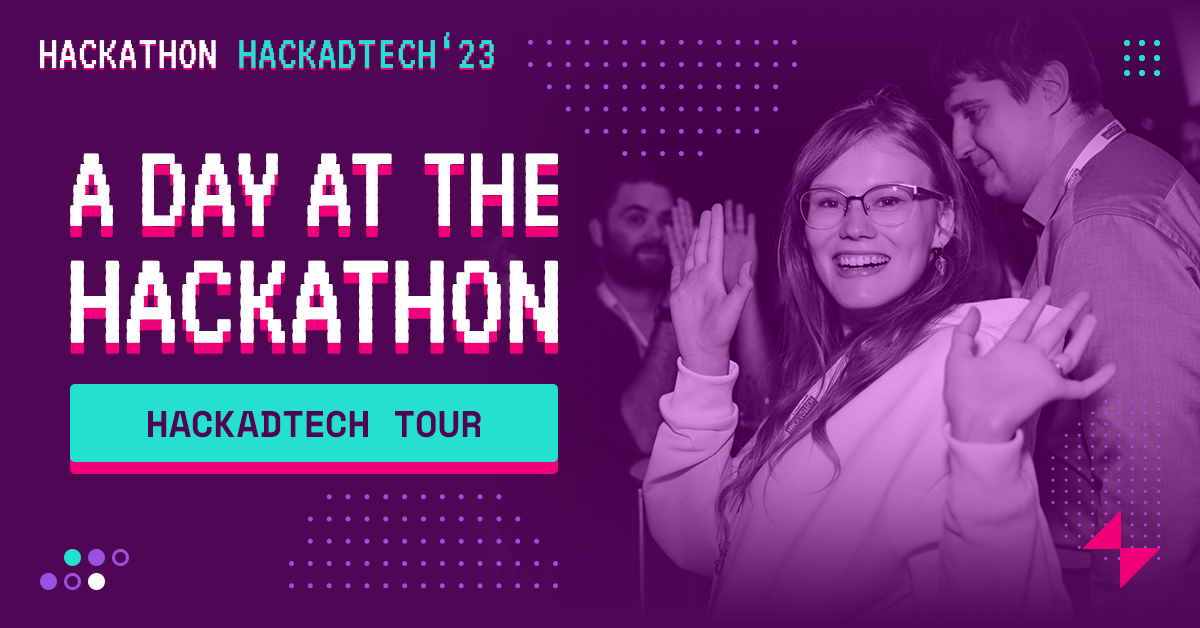 HackAdTech, the second open Hackathon hosted by AdTech Holding, opens its doors on November 25 — and everyone's welcome! Park Lane Hotel at Limassol will gather visioners, developers, designers, and all tech enthusiasts who want to win prizes, make their input in the tech community of Cyprus — or just have fun!
Today, we will show you around the venue and give you a more detailed idea of what our event is like.
---
Once you arrive
HackAdTech will take place at a luxury Park Lane Hotel ballroom. You'll never get lost: everything, from working spaces to dinner tables, will be located in a single enormous room.
As you enter the hotel, just visit the registration booth right outside the hall — and then get your welcome coffee right away!
Even if you don't win the main prizes, we still have gifts for you. As you register at the entrance, you will receive our welcome gift for all participants. It includes our branded merch: a bright royal hoodie with the event's logo on it and a branded power bank.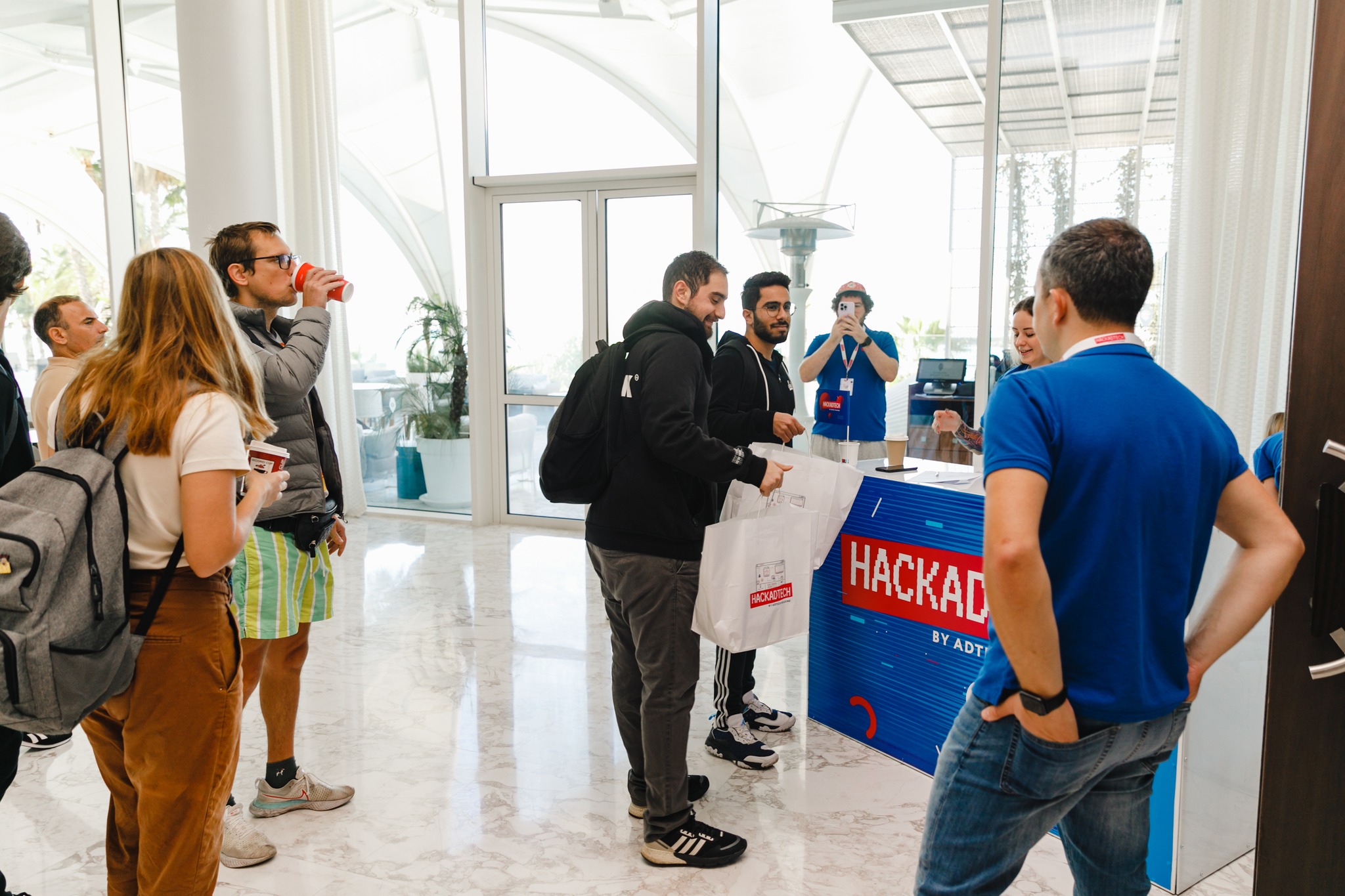 ---
The Event
As you might already know, HackAdTech lasts for two days. We have the detailed program here: HackAdTech 2023 Schedule
During the opening ceremony of HackAdTech on Saturday, November 25, MixFM radio hosts will broadcast live from the event. Participants will have the chance to share their ideas and impressions live with the radio listeners.
After a welcome speech, you can start working on your project. Don't forget to bring your laptops: we will only prepare comfortable working spaces for you, but this won't include any devices. Last year, some participants even took their PCs with several monitors — so if you need such a complicated working set, too, you are welcome; why not?
The programming sessions will continue throughout the whole event — but if you get tired, you can always visit the relaxation zone with a ping pong table and bean bags. We don't mind even if you spend the whole time there — you are free to have fun in any way you want!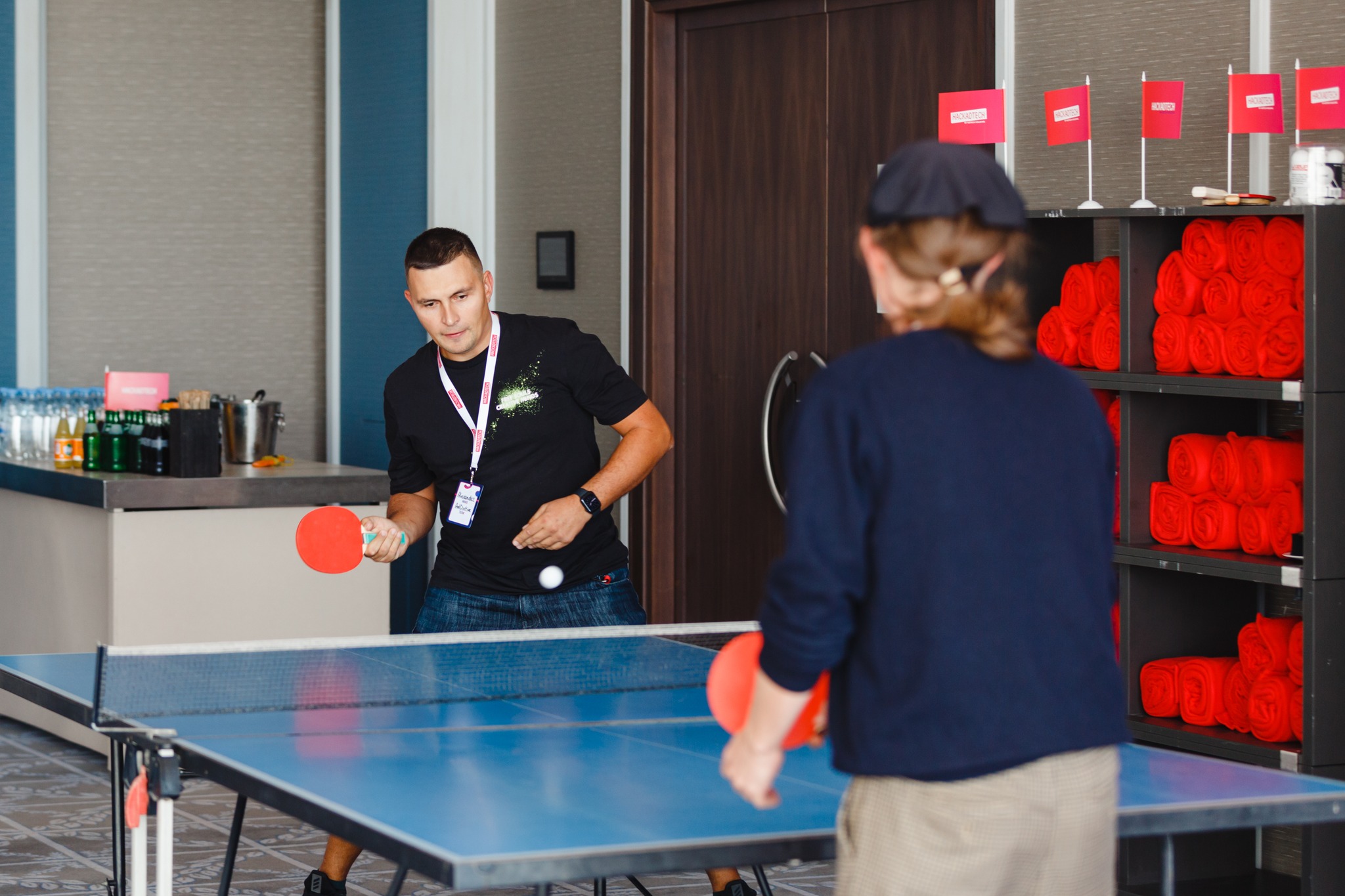 Just an example from our debut Hackathon last year:
Two participants came without any specific idea — they just wanted some networking and a kind of tech fun at a luxury venue. In the end, they joined other guys and brought up a nice, fresh prototype right off the cuff.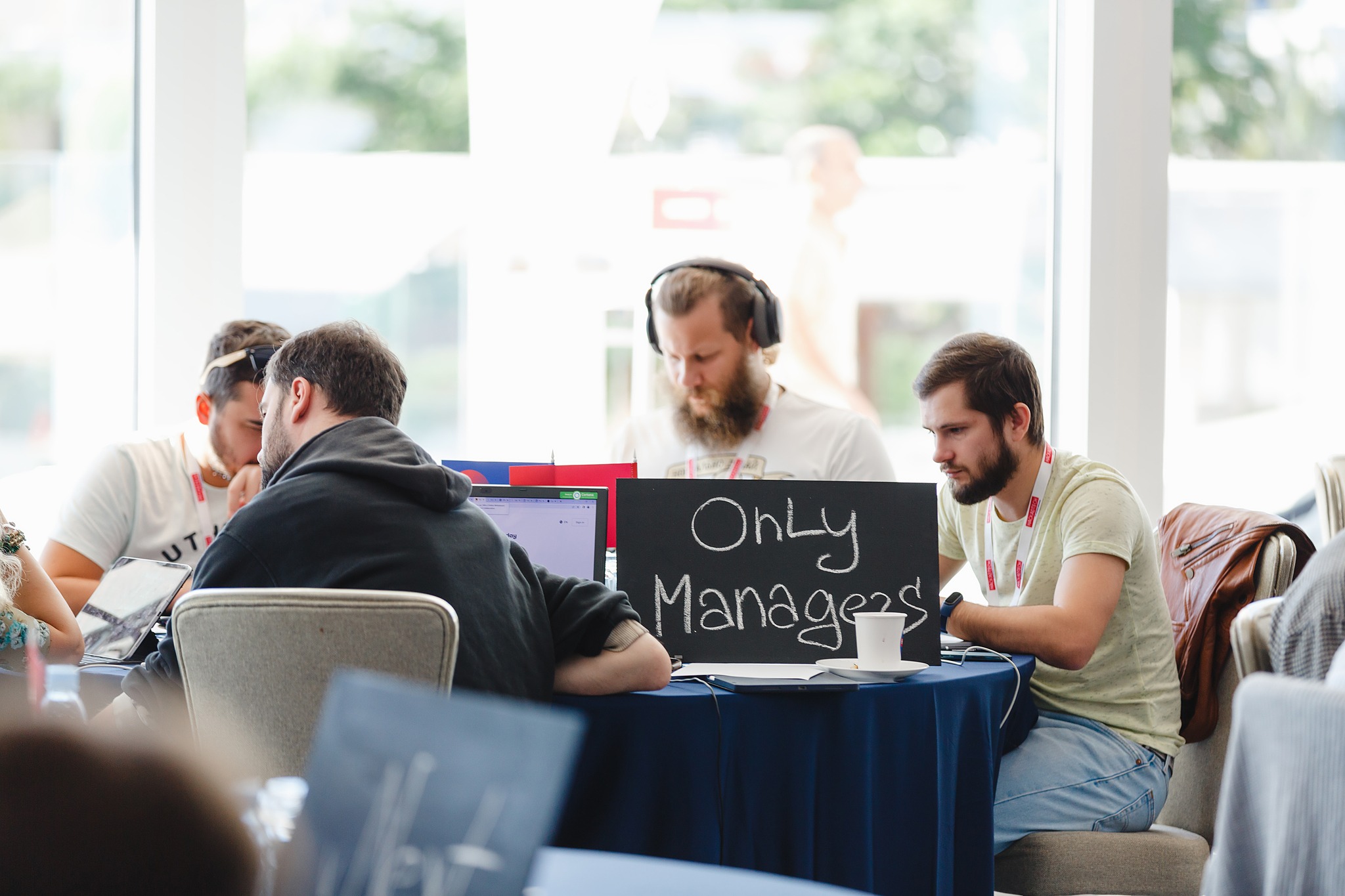 Still, if you are determined to fight for one of the prizes, you will definitely dedicate most of your time to coding — and our mentors will be there to help. They will stroll around the venue to take care of every team:
Answer any questions
Give help with complicated parts of your work
Advice on the best ways to represent your idea to judges
In the middle of each day, there will be a separate idea checkpoint: you will share your progress with your mentor and discuss your further plan.
And, whatever inspired and engaged you will be, don't forget to have coffee and snack breaks — this will be available any time throughout the whole event. For a more serious meal, don't miss the buffet table lunch.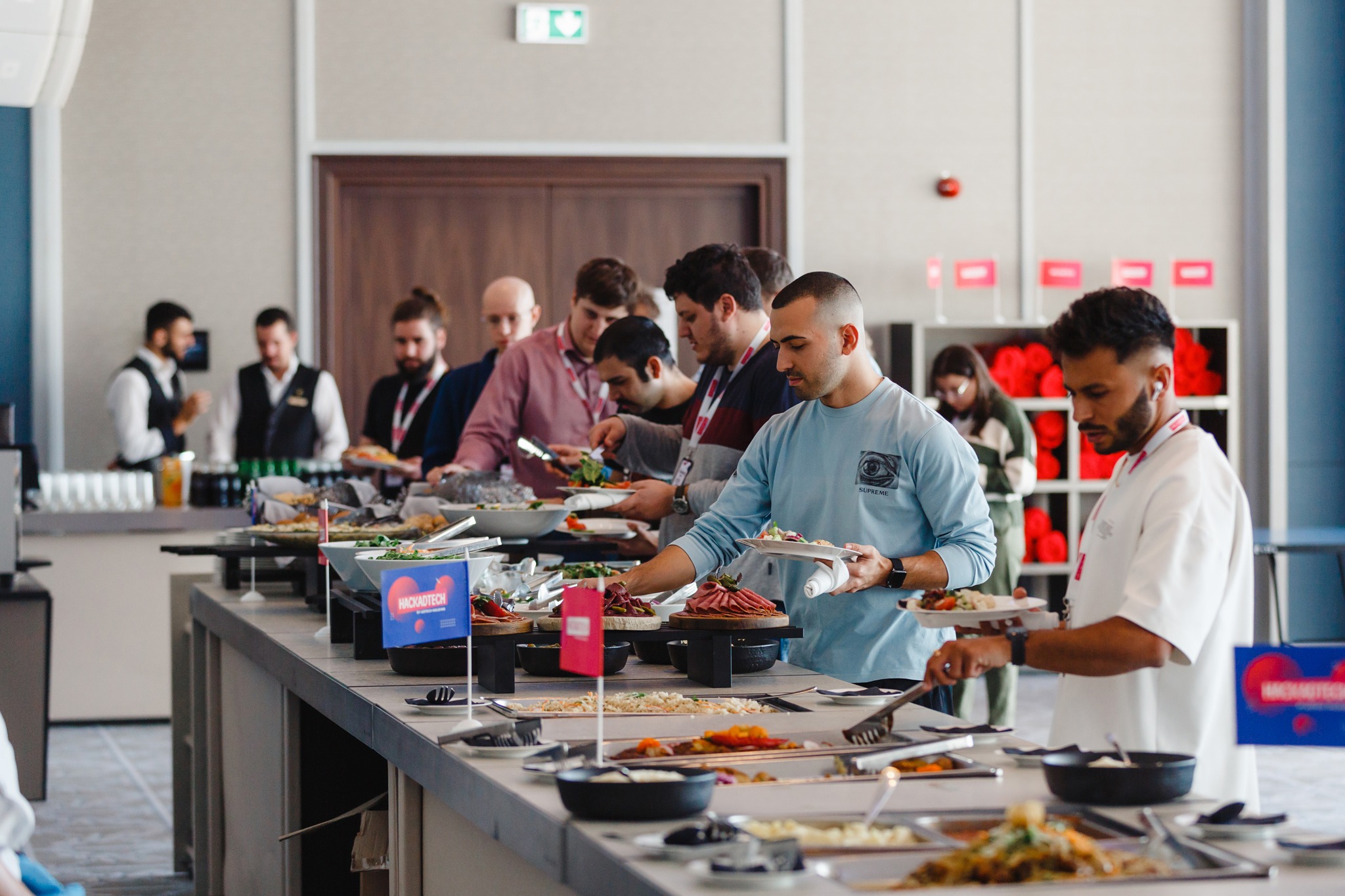 Souvenir photos are also a must-have — we'll have a special photo zone!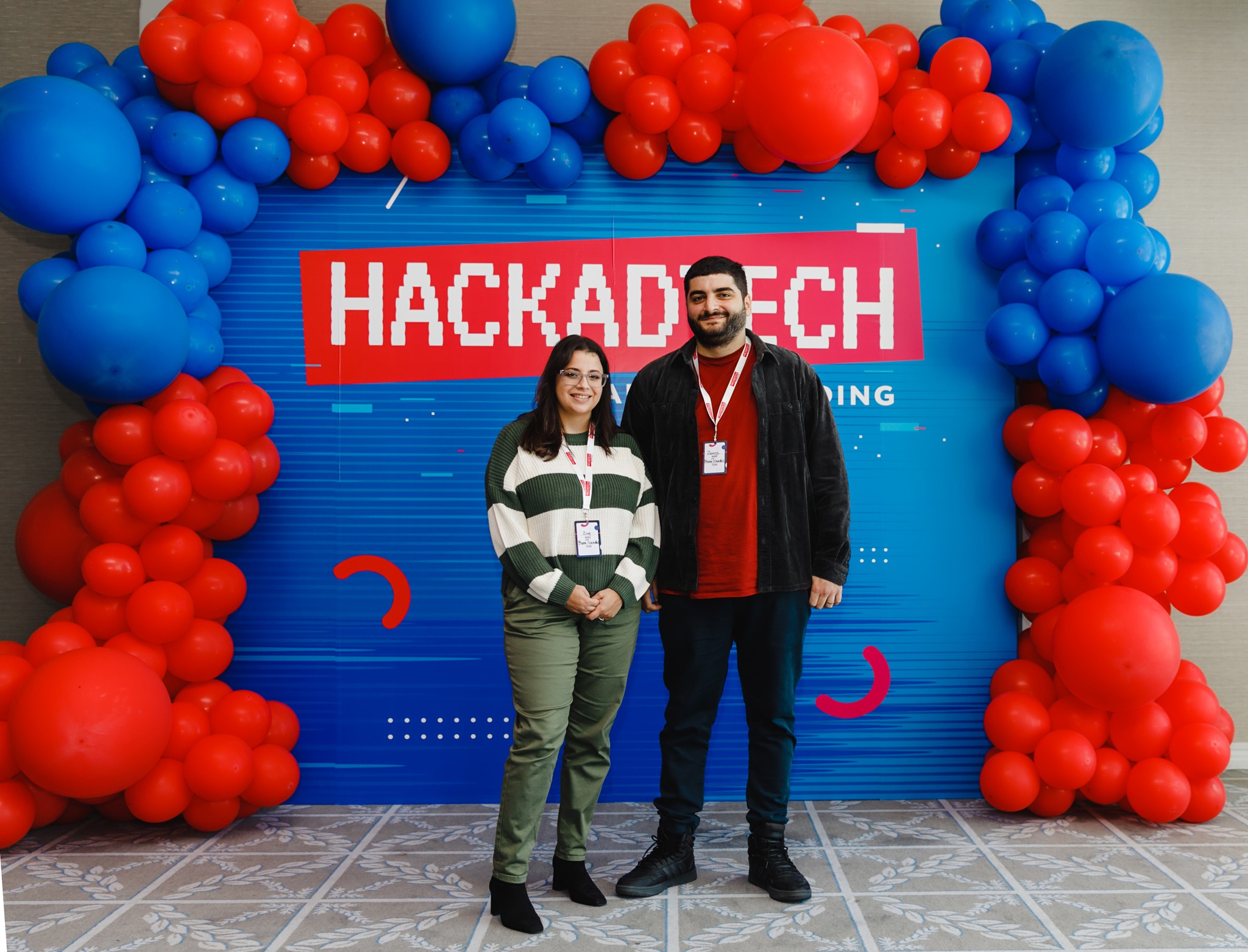 ---
Prizes and Party
So, the coding is over — and you will prepare for the pitching session. Creating an idea prototype is half the battle: you will need to present your project in the most persuasive way possible.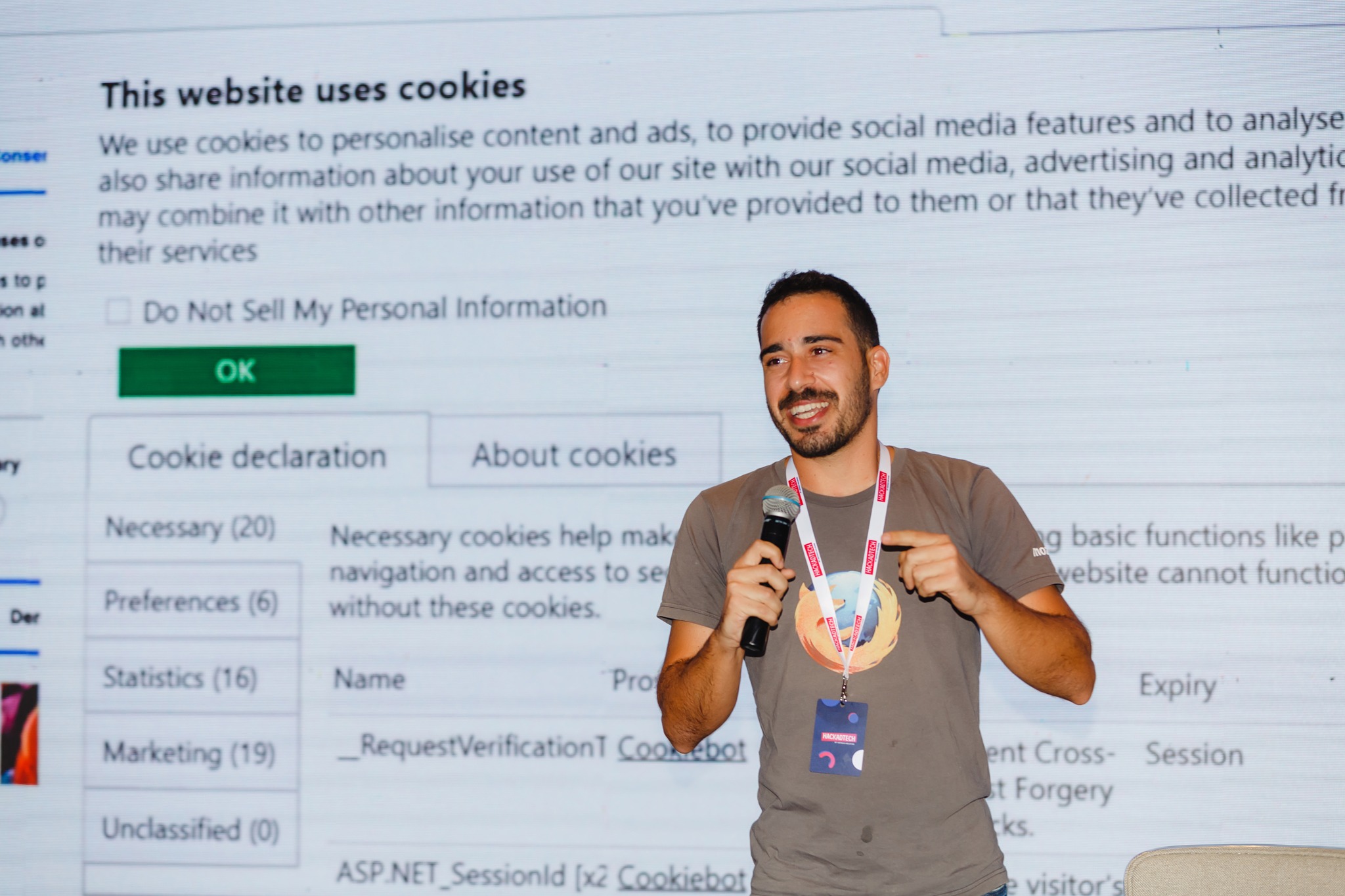 Then, we will award the winners, but don't rush to leave after the ceremony. Maybe you will find your teammate for the next Hackathon or just your best friend at our networking after-party? We won't reveal all the secrets right now and show you the whole menu — but we promise it will include a tasty dinner and cocktails.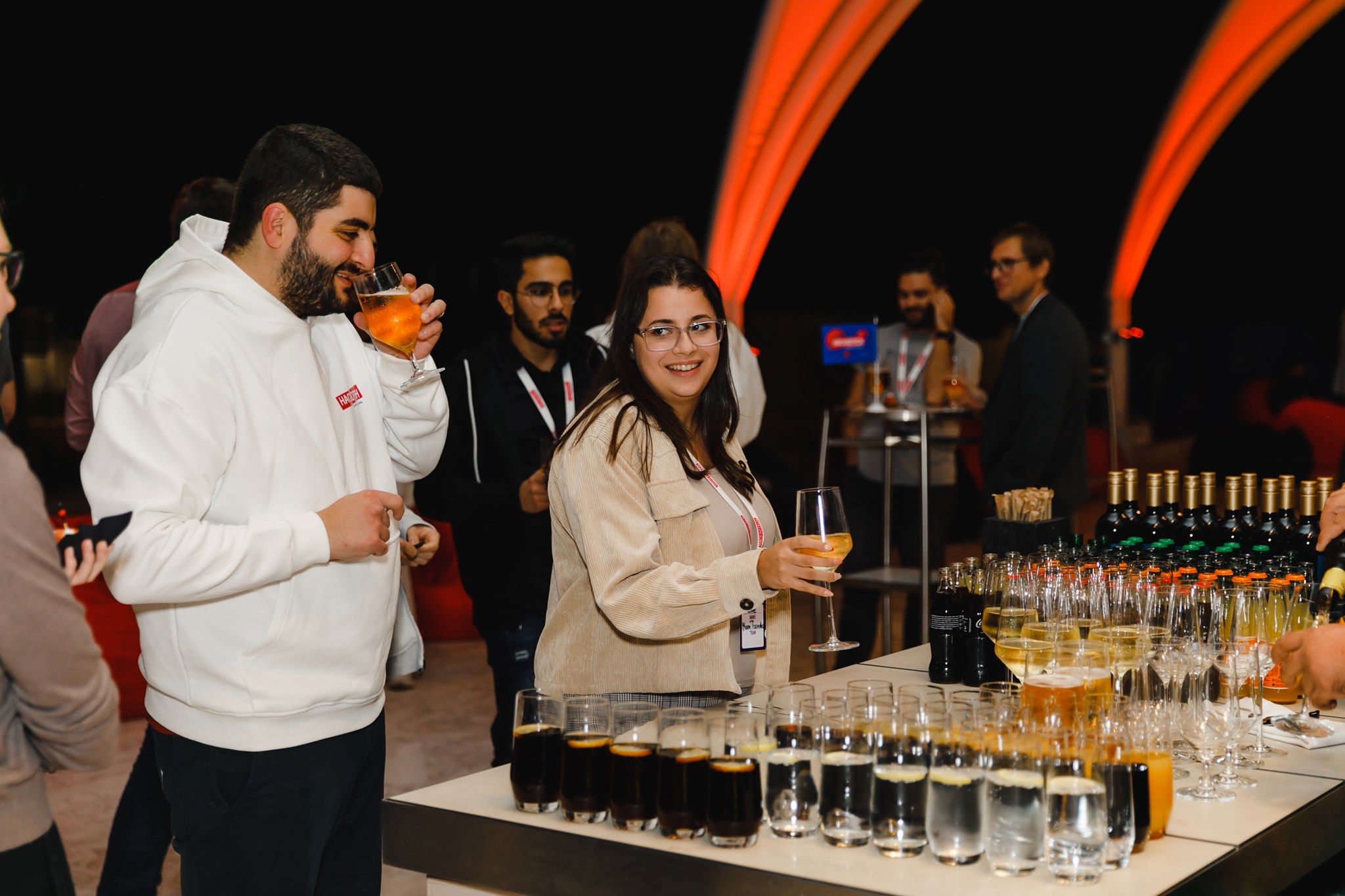 ---
And, the best part of it all: you can still register to take part.
Here is the registration link:
For more information and photos, visit our Instagram page.
This year's event has garnered support from well-known media partners, including IMH Business, FFWD, Sigma TV, Cyprus Mail, MixFM, and other resources. The Gold Sponsor of HackAdTech 2023 is Quadcode.
If you're interested in sponsoring the event, please contact us via hackathon@adtechholding.com or pr @adtechholding.com.
See you at HackAdTech!