AdTech Holding Joins the Great Britain-Cyprus Business Association: Creating Ties, Building Success
by The Content Team at AdTech
27 June, 2023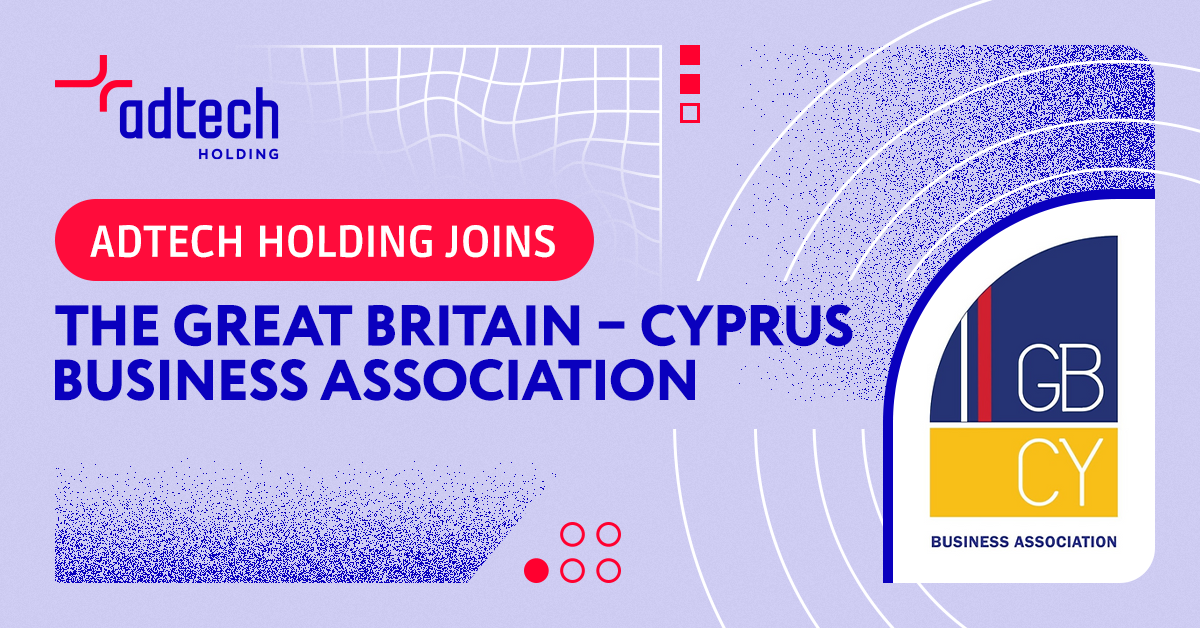 AdTech Holding reached another important milestone and became a part of the Great Britain-Cyprus Business Association.
We're pleased to share that AdTech Holding is now a member of the Great Britain-Cyprus Business Association. This is more than just a partnership – it's a commitment to deepen our roots within the Cypriot and British business landscapes and contribute to the thriving local economy.
This new venture presents a new opportunity for us to connect with more Cypriot companies. The association's platform will allow us to participate in valuable networking events, exchange innovative ideas, and initiate projects for mutual growth.
---
​​Joining Forces for Future Growth
The Great Britain-Cyprus Business Association offers us a unique platform to further our growth journey. We're eager to leverage the benefits of the association to foster dialogue on key issues, promote new business opportunities, and refine our methodologies.
Our CEO, Alexander Vasekin, put it perfectly:
Joining the Great Britain-Cyprus Business Association aligns with our vision. It's a big step towards our goal of creating a dynamic business ecosystem in Cyprus.
---
Our Track Record
AdTech Holding has had an exciting journey. Notably, we were recently recognized among the top 50 fastest-growing tech companies in the Middle East and Cyprus, thanks to Deloitte's renowned Technology Fast 50 program. This was a great testament to our team's dedication and innovation in the tech industry.
We're also a proud member of Techisland, a non-profit group of forward-thinking innovators. Here, we work with other leaders to improve conditions for SMEs, promote entrepreneurial learning in the tech community, and establish a professional network within Cyprus.
In 2022, the International Business Magazine Awards gave us two nods – 'Best Technology Services Provider for Startup Cyprus' and 'Most Innovative MarTech Services Provider Cyprus.' This recognition highlighted our creative efforts in the MarTech sector.
Additionally, our people are also doing amazing things. Elena Dolya, our HR Director, bagged the 'Human Resources Executive of the Year' title at the 2022 Business Excellence Awards by Globee. Her achievement is a reflection of the talent and commitment present within our team.
---
Looking Forward
Our future is full of promise. As we strengthen our ties within the tech industry and build bridges with the Great Britain-Cyprus Business Association, we're laying the groundwork for sustainable growth and development in Cyprus. We hope this new journey will inspire other businesses to explore the immense potential that Cyprus offers.