AdTech Holding Project Update: ADEX Joins IAB
by The Content Team at AdTech
22 September, 2021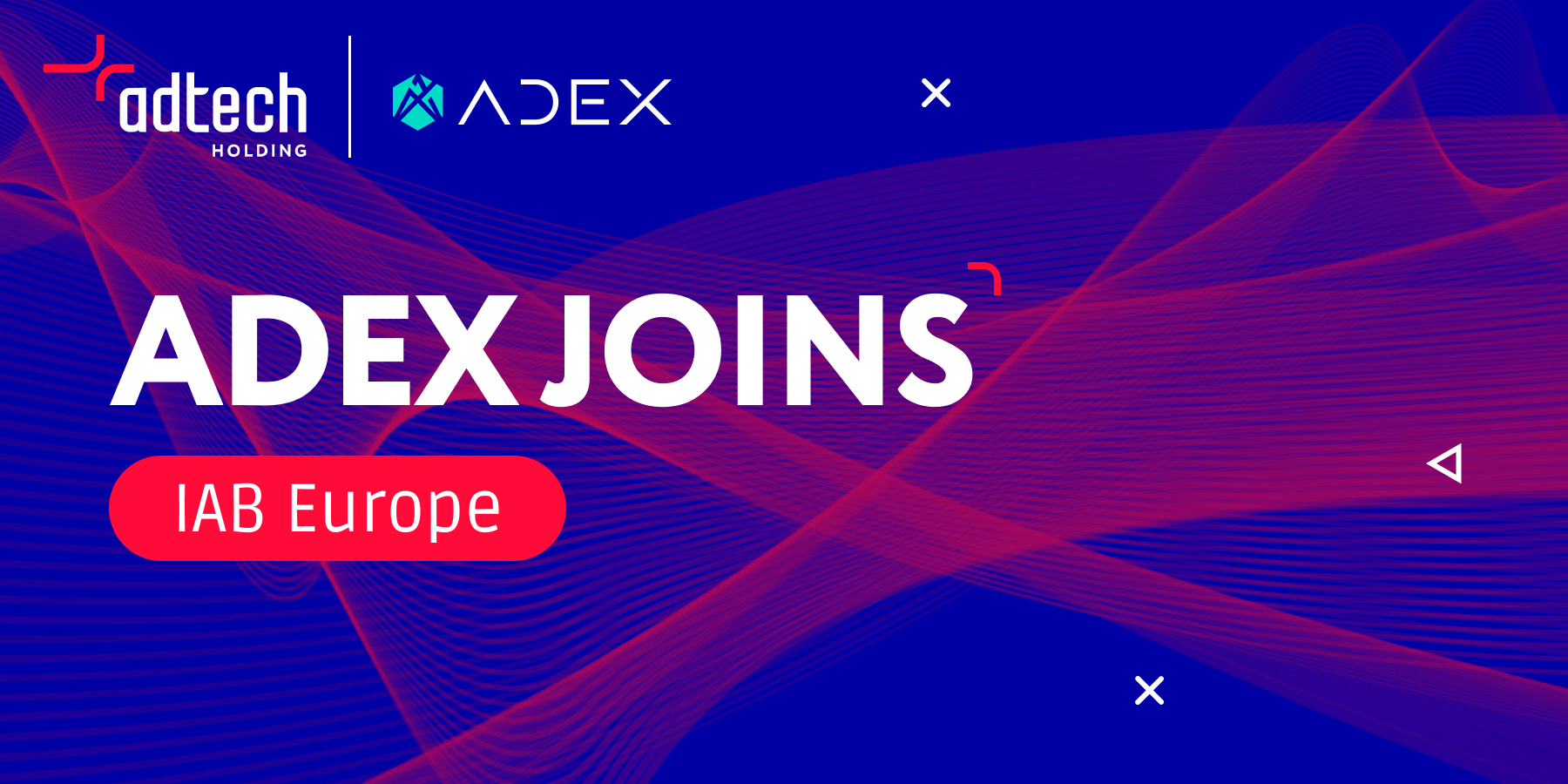 ADEX, one of AdTech Holding's most technological ventures, has established itself as an industry-leading anti-ad fraud solution by becoming a member of some of the most reputable organizations at the European level.
Earlier in 2021, ADEX joined the IAB (Interactive Advertising Bureau), a collective Europe-based organization that strives for the greater good of the marketing and advertising community. 
Today, AdTech Holding is proud to announce that ADEX has also been accepted as a member of the IAB Hellas and received the certification for IAB TCF (Transparency & Consent Framework) implementation on the 10th and 13th of September, respectively.
The goal of the IAB TCF is to establish a transparent communication mechanism between agencies, publishers, advertisers, and the consumers they serve. Furthermore, the IAB Hellas is a Greek community of digital marketing stakeholders that aim to share expertise unveiled during their practices.
The fact that ADEX has joined the IAB community is remarkable as this organization is responsible for uniting leading stakeholders and businesses to create a sustainable marketing ecosystem. Like AdTech Holding, ADEX believes that the study and understanding of the marketing ecosystem will contribute to the growth of the IAB community.
---
ADEX Innovations Resulting in Superior Service for Customers
AdTech Holding understands the immense value of joining IAB and will ensure that ADEX seizes the opportunity to help improve the global advertising community. The idea of raising awareness in the advertising community aligns perfectly with ADEX's goal of creating a perfect environment for all stakeholders to thrive.
Moreover, ADEX partners can rest assured that, like all other AdTech Holding projects, they will be backed by innovators that implement the highest level of security and ethical standards into their practices.
"We are extremely pleased, humbled, and grateful to become a member of the IAB community. We've been attempting to minimize fraud across the entire industry since our inception and we will continue to provide our users with the best level of attention as well as support," said  Anna Efimova, the company's Sales Director.
"ADEX allows our partners to leverage the entire budgets, verify traffic, and get the best possible results."
To learn more about AdTech Holding's latest news and achievements, stay tuned to this blog.