Notix Has Joined INMA: Everything You Need to Know
by The Content Team at AdTech
17 October, 2021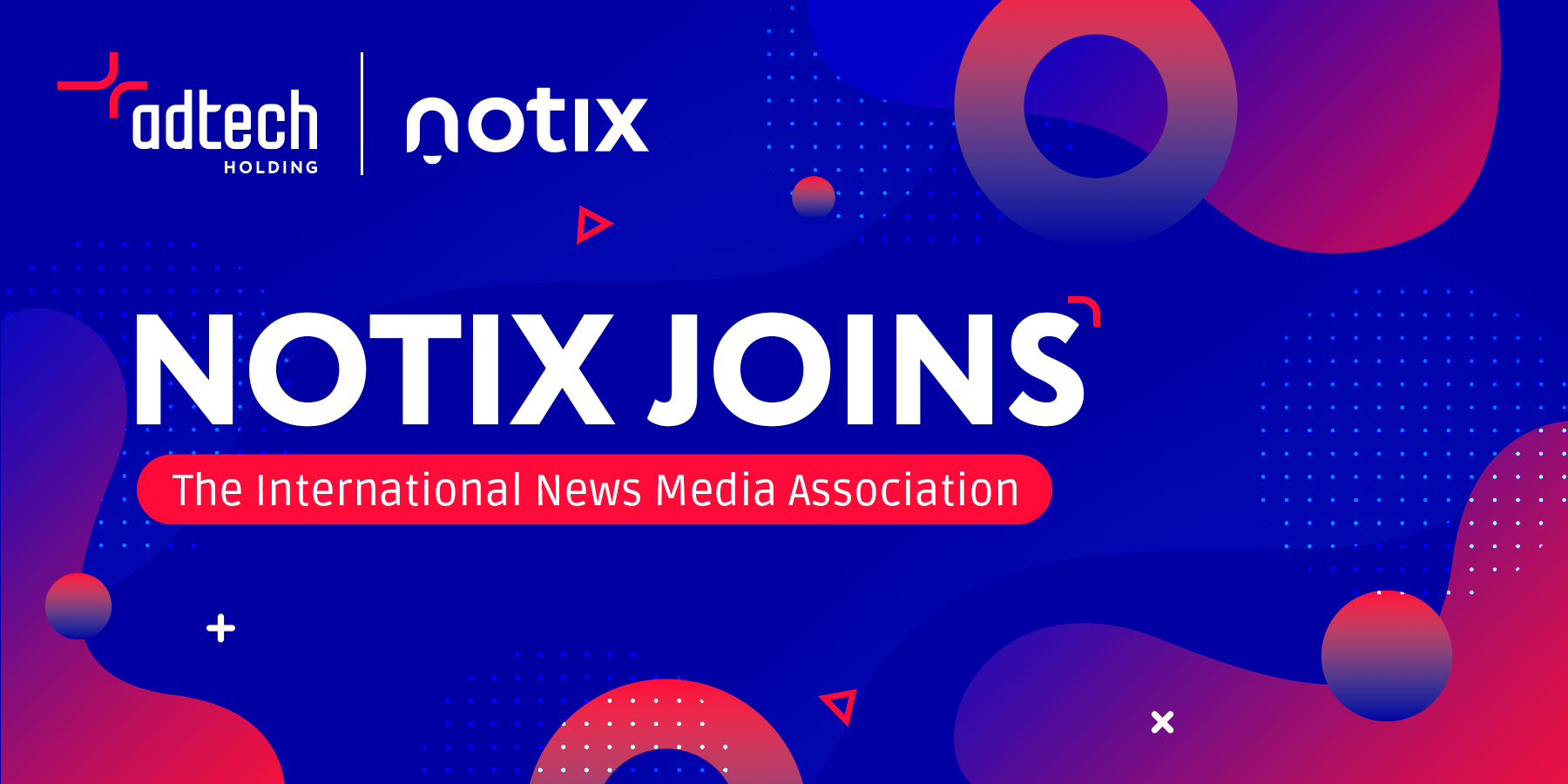 Notix joins one of the most prestigious news organizations.
Notix, one of AdTech Holding's premier ventures, joined the International News Media Association (INMA), one of the global thought leaders in the news and media publication industry.
The INMA focuses on developing and identifying best practices for top media companies seeking growth in revenue, audience, and overall brand awareness. Continue reading to find out more about this prestigious honor and what it means for Notix's partners.
---
What is the INMA?
INMA is an exclusive community of global marketing leading media and news publishers. The main goal of INMA is clear: to reinvent and completely revolutionize how news media publishers engage their audiences and generate profits from these users.
With more than 18,000 active members, a wide set of member tools, and more than nine decades of service, INMA is regarded as a frontrunner and trendsetter that disseminates information via conferences, webinars, and other members-exclusive events.
---
Why Did Notix Join the INMA?
Notix has been on an upwards trajectory since its foundation, so joining INMA was another logical step in the platform's unparalleled growth.
Through its membership, the Notix team will develop a better understanding of news publishers, learn from shared expertise, represent its clients in a global organization, and announce its entry as one of the major players in the news media industry. Furthermore, Notix hopes to have an immediate impact on its digital communities and help other essential stakeholders achieve their goals through a stable and safe ecosystem.
---
Notix Already Making an Appearance at INMA Events
Between August 12th and 13th, the INMA hosted the South Asia Media Summit online, and the Notix team made its first appearance at one of the association's events. Notix was one of the event's Gold sponsors, immediately making a contribution to the community.
Additionally, the Notix representatives secured a presentation opportunity to showcase the platform's innovative features, how they work, and the impact they have on the martech industry.
---
Notix's Quest for Constant Growth
"Since we first started, we were confident that our solution will be of great use for both website owners and media companies that make up the core of INMA. By joining the INMA, we feel like we're cementing our place among the leaders in the industry," said Karina Arkhangelskaya, Head of Notix.
"Still, we approach this honor with a huge amount of gratitude and humbleness. We want to assure our partners as well as all other members of the INMA that we'll do our best to support the industry. Our goal will be to ensure that the entire industry continues to flourish in a safe and sustainable way, so we're working to become a key part of this movement."