PropellerAds Named Advertising Platform Of the Year Award by SiGMA
by The Content Team at AdTech
02 April, 2022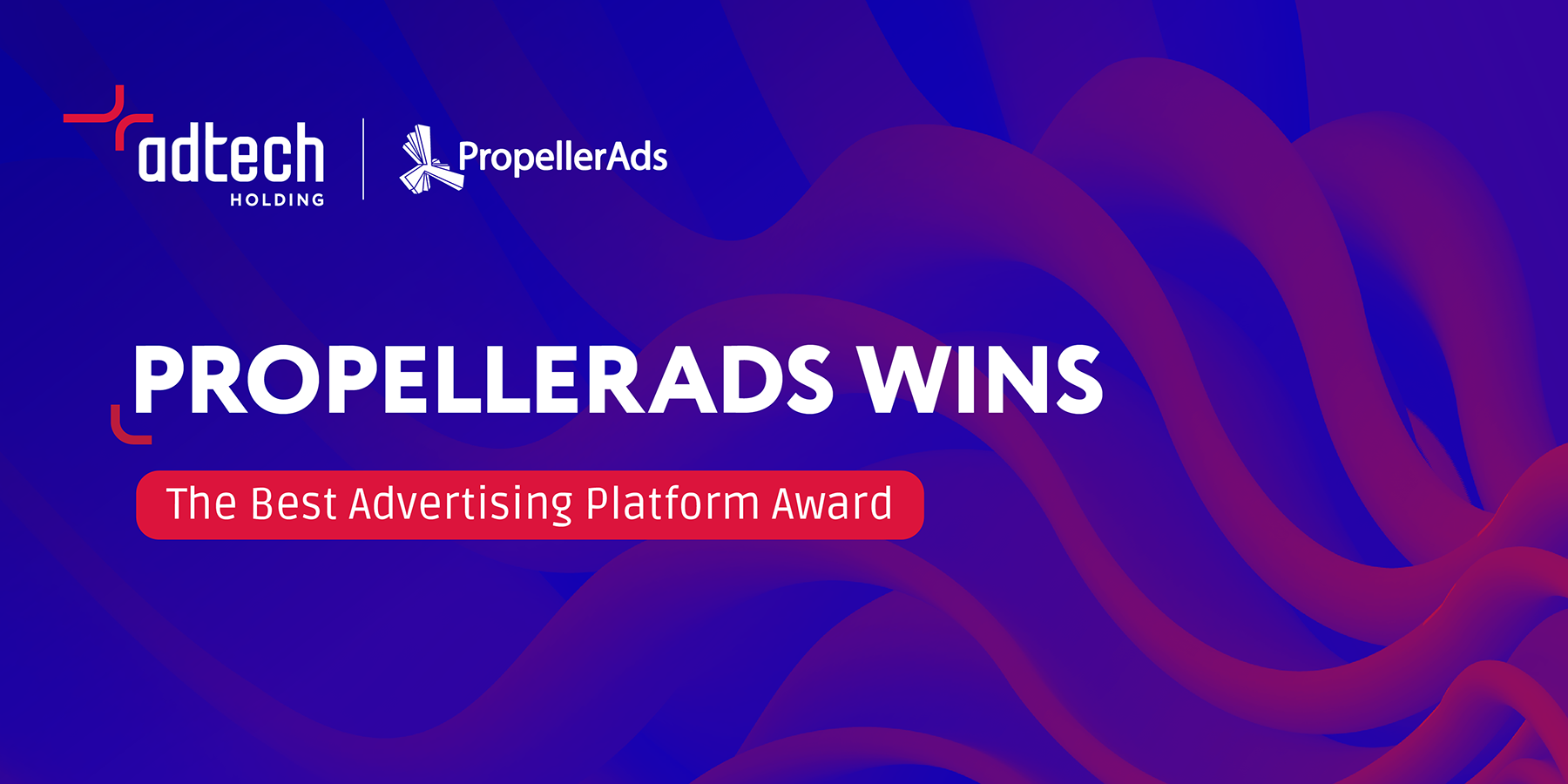 AdTech Holding is proud to announce that PropellerAds has won SiGMA's Advertising Platform of the Year Award.
PropellerAds, an AdTech Holding company, was recognized as the top advertising platform of 2022 because it's shaping the present as well as the future of affiliate marketing and the entire digital advertising industry.
Prior to 2021, the PropellerAds team positioned itself to do one thing: help all of its partners achieve the best results through innovative technology.
Not only did the cutting-edge strategy yield excellent results for affiliates, advertisers, and all other partners, but the superb performance of the entire ecosystem has garnered attention from all corners of the industry.
---
What Is SiGMA?
The first iteration of SiGMA took place in 2014 and the conference has since become the definitive Europe-level event in the iGaming industry. In its 2021 edition, SiGMA was attended by more than 10,000 guests that saw presentations from 100+ corporate teams representing more than 5000 direct and indirect partners.
This year, SiGMA Europe will host thousands of attendees as well as hundreds of industry-leading speakers and exhibitors ready to take center stage in this first-class meeting point.
Attendees will enjoy a week of networking, brainstorming, and workshops with some of the most brilliant minds in the adtech and martech spaces.
---
The Advertising Platform of the Year Award
PropellerAds has been one of the leaders in the affiliate marketing and overall adtech industry since its launch back in 2011. This latest recognition is a token of approval that solidifies PropellerAds as the top advertising platform of 2022 and serves as a testimony to the network's commitment to its partners.
SiGMA's Advertising Platform of the Year Award is the latest crescendo in PropellerAds' fascinating journey and it serves as an exciting preamble for the network's next chapters.