PropellerAds Receives ISO/IEC 27001 Security Certification
by The Content Team at AdTech
18 March, 2021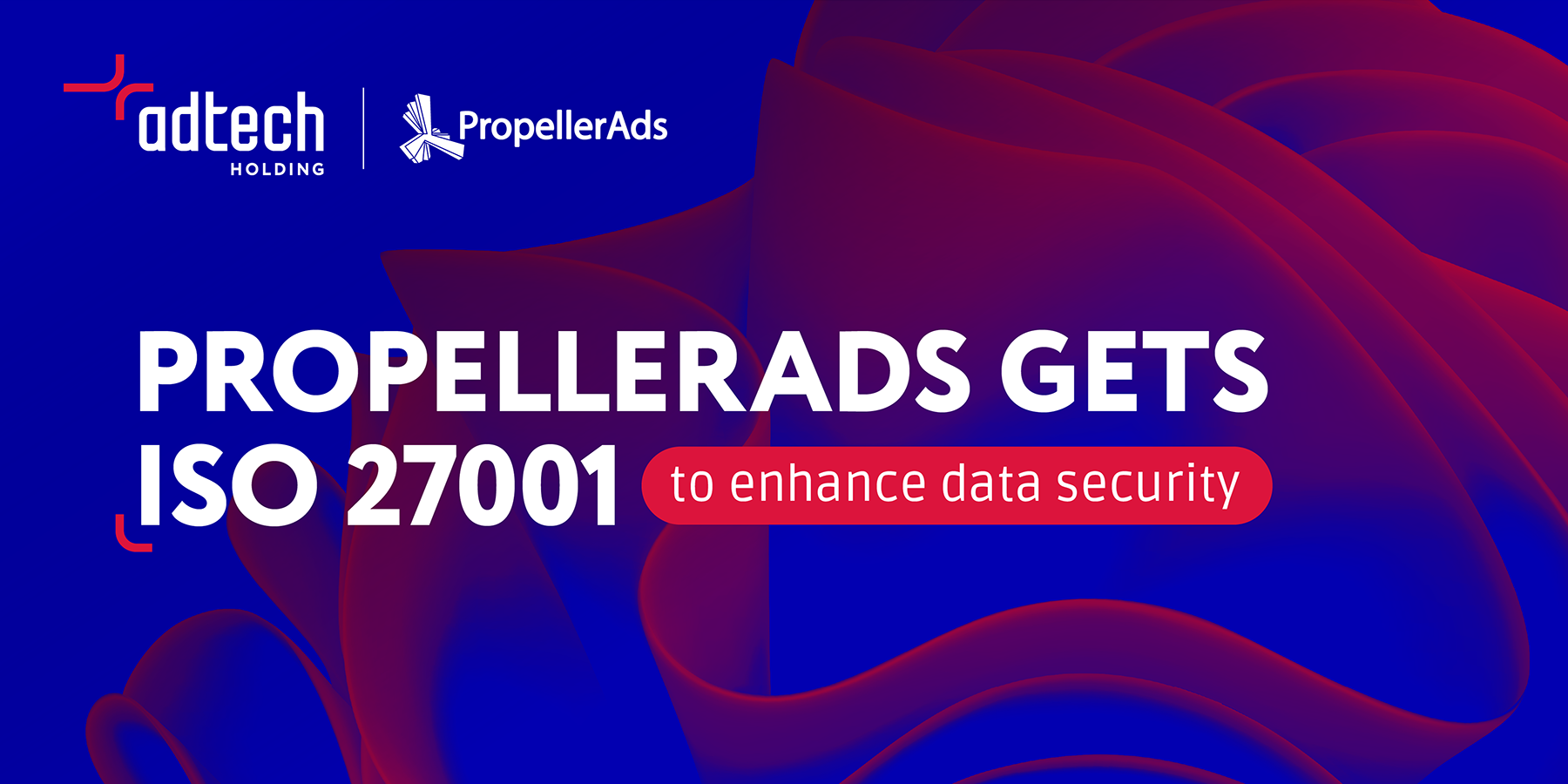 PropellerAds, one of AdTech Holding's leading projects, has earned the ISO/IEC 27001 certification specifically for information security management. As one of the leading ad networks in digital advertising, PropellerAds continues to spearhead innovative initiatives and lead by example, setting itself up as one of the most secure providers in the process.
---
The ISO/IEC 27001 Security Certification Explained
Creating a safe and secure environment for all its partners has been PropellerAds' main priority since day one.
In addition to a superb security infrastructure and rigorous policy development, the PropellerAds team has spent years building a robust mechanism that meets the ISO/IEC 27001 certification standard, which is the best available in the industry.
Developed by the International Electrotechnical Commission (IEC) and the International Organization for Standardization (ISO), the ISO/IEC 27001 certification ensures that the digital framework in place protects PropellerAds' most important assets, including data about clients as well as team members. 
---
The Impact of PropellerAds' Best Practices and Security Measures
As part of its efforts to meet the SO/IEC 27001 certification, PropellerAds has bolstered access level security for employees, increased physical security measures within facilities, and leveraged appropriate data encryption techniques. Moreover, the ad network has also built a security multi-touch infrastructure, imparted direct training to all employees, and allowed evaluations from external entities.
---
What Does This Mean for PropellerAds Partners?
Here are some of the advantages that PropellerAds' SO/IEC 27001-level security brings to affiliates, advertisers, and other partners:
An additional security measure and overall quality assurance for all partners
Complete protection of both partner information as well as financial assets
Protection against new types of attacks
---
PropellerAds' Commitment to Continuous Growth and Development
The reason why PropellerAds strived to achieve this goal, and the reason why it's one of the leading ad networks today, is the platform's commitment to continuous growth and development.
PropellerAds generates more than 12 billion daily impressions, has more than 200,000 partners, and provides traffic from 195+ countries and regions. Even after achieving these goals, the network's internal team works restlessly to improve its ad-serving, attribution, and optimization technologies.
The end result has been a culture of constant improvement, a team that proactively seeks growth areas, and most importantly, a partner-centric collaborative approach that shapes the rest of the ecosystem.