Quest for Success: PropellerAds Wins Bronze in Corporate Race
by The Content Team at AdTech
14 June, 2019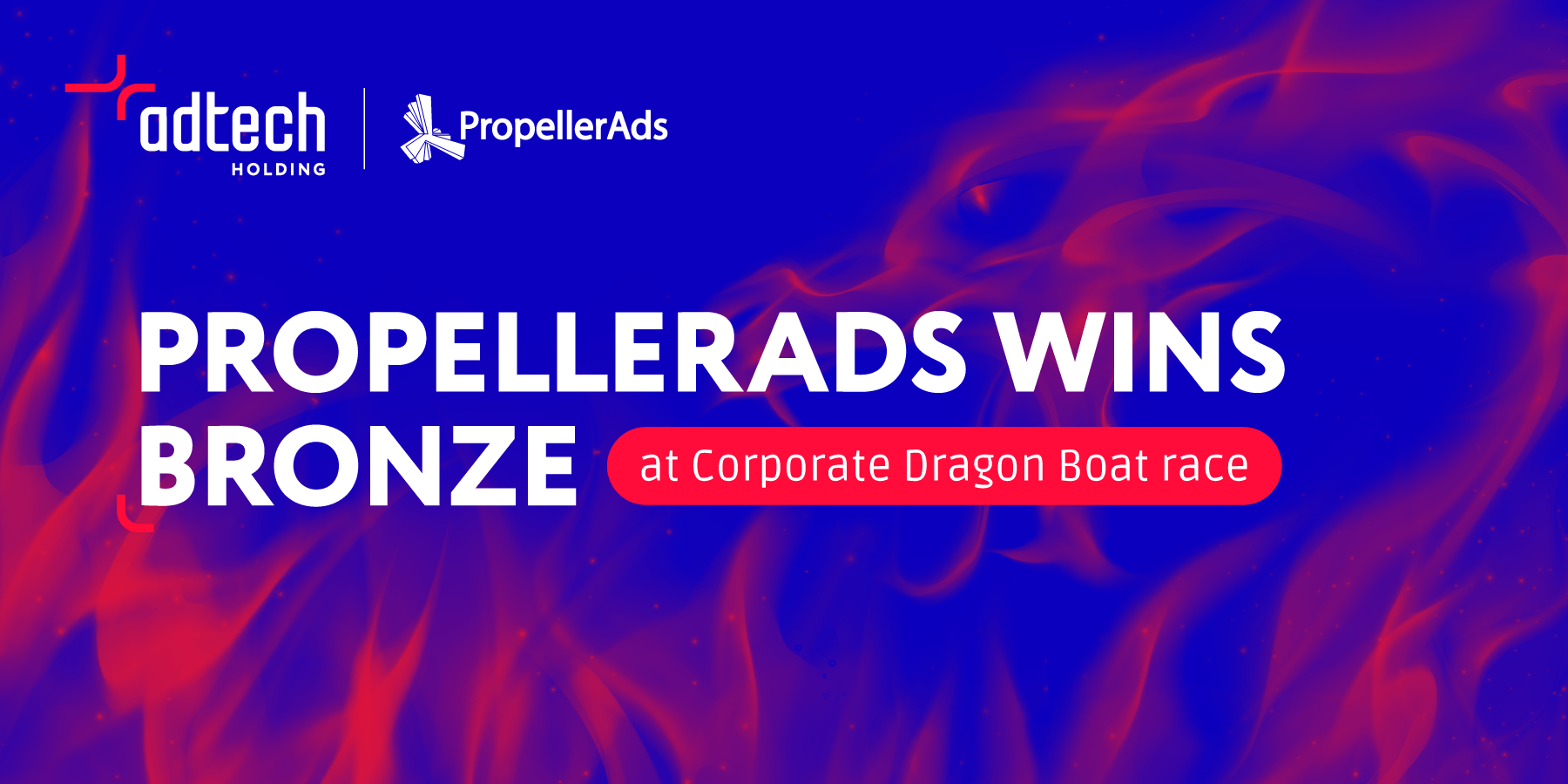 The team of PropellerAds participates in the corporate Dragon Boat race for the first time ever.
One of AdTech's cornerstone values is to find ways to overcome major challenges, whether it's through innovative approaches, sheer effort, or a combination of both.
This is the reason why PropellerAds' victory in the latest Corporate Race event was so impressive!
After not having a dragon boating team ever, the brilliant minds at PropellerAds got together, trained until they developed synchrony, and ended up claiming a medal in a competition that saw more than 20 participating teams.
Here's a summary of PropellerAds' great achievement and what it means for the company's team.
---
How the Team Prepared
The Corporate Race 2019 saw a total of 22 participating teams, all of which had prior experience except for PropellerAds. Nevertheless, the Propeller team was not intimidated by the experienced competition and powered through to one of the first positions.
After training for about a month at a local dam, the PropellerAds team developed the same type of chemistry and synchronized actions that have taken the ads network to the next level.
Teamwork has long been regarded as both PropellerAds' core value and biggest asset. The victory in this competition, especially given the circumstances, proves the value and power that working delivers not only to PropellerAds, but to all AdTech projects.
---
The Competition
The competition took place on Sunday, June 9th, 2019 with dozens of enthusiastic PropellerAds team members supporting the company's dragon boating crew.
---
The Result
After starting like the biggest underdogs, PropellerAds powered through until the final round, where it emerged with the Corporate Race's bronze trophy.
It was extremely difficult and demanding, but all the hard work, team collaboration, and enthusiasm paid off in a big way for the PropellerAds dragon boat crew.
A well-deserved congratulations!