The First-Ever Open AdTech Hackathon: Join HackAdTech
by The Content Team at AdTech
10 October, 2022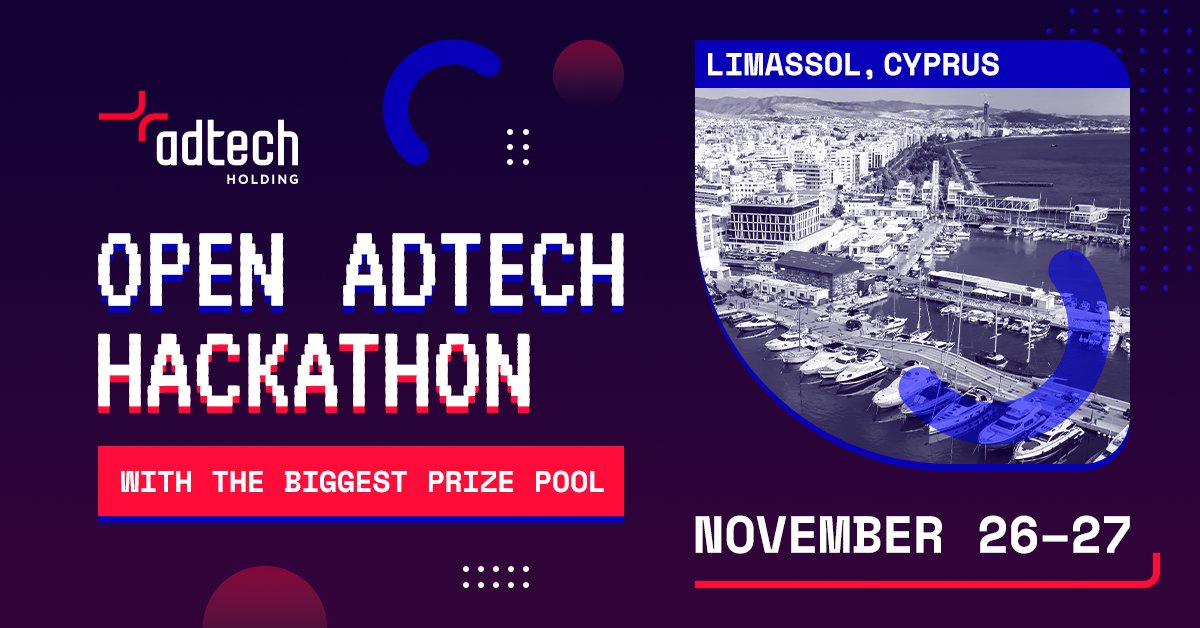 Coming this fall: one of the biggest AdTech hackathons in Cyprus. Get your chance to promote your groundbreaking idea.
AdTech Holding announces the first-ever open Hackathon with the biggest prize pool. HackAdTech promises to become one of the key IT events in Cyprus this fall.
---
What is HackAdTech?
HackAdTech is an exclusive IT event in Limassol, Cyprus, on November 26-27, 2022.
Hackathon is designed for programmers and people passionate about software development.
During this event, talented participants must develop ideas and create various applications or solutions for the given problem. The Hackathon features 4 challenges:
Internet Advertising Innovations
Mobile App with Maximum Potential to Monetize its Audience
Recommendation Algorithm
Any IT Solutions to improve life in Cyprus
You can read more about these challenges on the Hackathon website:
---
Prize Pool
The total prize pool for HackAdTech is €30,000, with the first prize reaching €20,000. Also, expect valuable gifts!
---
How to take part?
Apply on the HackAdTech Hackathon website by selecting one of the participation options:
You have a ready idea, and you want to apply
You want to join one of the existing teams
Then submit your contact details and, depending on the option above, describe your idea or mention the role you want to take up within the team.
See you at Hackathon!