AdTech Holding at ProductCamp Europe: Our Impressions and Thoughts
by The Content Team at AdTech
29 March, 2023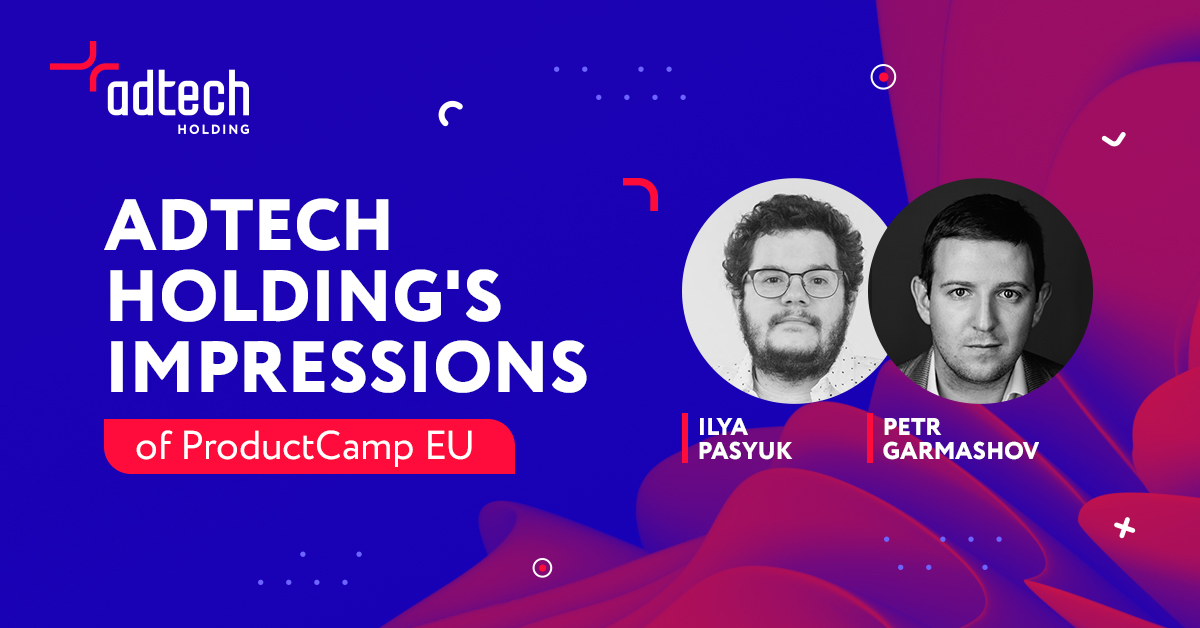 AdTech Holding sponsored and visited ProductCamp EU, a big IT unconference. This is the event overview from AdTech Holding representatives.
This year, AdTech Holding sponsored ProductCamp Europe — a 2-days IT conference in Cyprus, one of the event series embraced by the ProductCamp brand. The conference was aimed at specialists networking in an unconventional atmosphere, without the standard formal conference vibe — and perfectly combined serious lectures on business, management, and technologies with networking activities and entertainment.
Besides being one of the ProductCamp Europe partners in Cyprus, AdTech Holding also visited the event, represented by four participants from different Holding projects:
Ilya Pasyuk – Product Manager at Applabz
Petr Garmashov – Head of Business Owners at PropellerAds
Sergey Nikolenko — Head of New Development at AdTech Holding
Nikolay Mikolaychuk — Product Manager at PropellerAds
---
ProductCamp Highlights
The Cyprus event gathered more than 500 representatives from MarTech, FinTech, AdTech, and other industries under the roof of the Carob Mill Conference Hall in Limassol.
The conference featured:
More than 50 speakers, including such professionals as the Senior Product Manager at Booking. com or the Software Engineer at IBM;
Lectures on an immense range of topics, including strategy leadership, SAAS products, career, Blockchain, innovations, and more;
Special entertaining activity zones and thematic corners;
10 networking zones and workshops related to FinTech, eCommerce, SAAS, and ecosystem;
Electrifying Afterparty
---
Impressions of ProductCamp: Petr Garmashov and Ilya Pasuyk Share their View
We asked Petr and Ilya to review the conference and share their impressions about it. As experienced conference visitors and organizers, they could definitely provide us with fair and unbiased feedback on all the lectures and activities.
Petr Garmashov:
Product Camp brought us a range of valuable insights. Many of them came from greatly organized networking: I appreciate it much when a conference allows you to have some informal dialogues in the proper atmosphere. For example, we created contacts for future partnerships— and this will help us boost our anti-fraud solutions and find new ways to work with third-party cookies.
Petr Garmashov talks about startups and how to make sure they succeed
It was especially pleasing to know that everyone at the conference was familiar with our brand and Hackathon that we have organized recently. It makes us confident in what we are doing and sure that we are moving on the right path – and such networking events as ProductCamp are a great way to check it.
Overall, I would recommend attending Product Camp to everyone interested in product development and networking.
Ilya Pasuyk:
The conference was a good mixture of education and entertainment.
So, I will start with the first: speaking about the lectures, I would prefer some of them to be a bit longer. There were many hot topics, like AI, that allow sharing of a vast number of insights — so the 30-minute lecture format sometimes seemed not enough to cover them all. Still, all speakers did a great job — and I appreciate their efforts to deliver information in a very engaging way.
To be more specific, I managed to visit the following lectures:
Various approaches to scaling product teams — based on the Exness teams' experience
How to use Jira for development process transparency — dedicated to various Jira features for boosting productivity
AI tools and chatbots in management — mainly about the evergreen approaches to the new but already familiar instruments
Now, the entertainment part. As we entered the conference, we were immediately impressed by the interactive exhibition created by one of the event's sponsors. The point was to 'ride' the bikes and receive gifts — nice and easy product integration.
Another exciting exhibition was the coffee point from another event sponsor — with all sorts of coffee beverages one can imagine. The VR stand supported by Oculus Quest 2 was also pretty good — although it was just a demo version of the technology.
To sum up, ProductCamp is a high-quality conference — and I feel it was a great experience even beyond the networking: we gained great insights for our future in-house events and had fun, after all.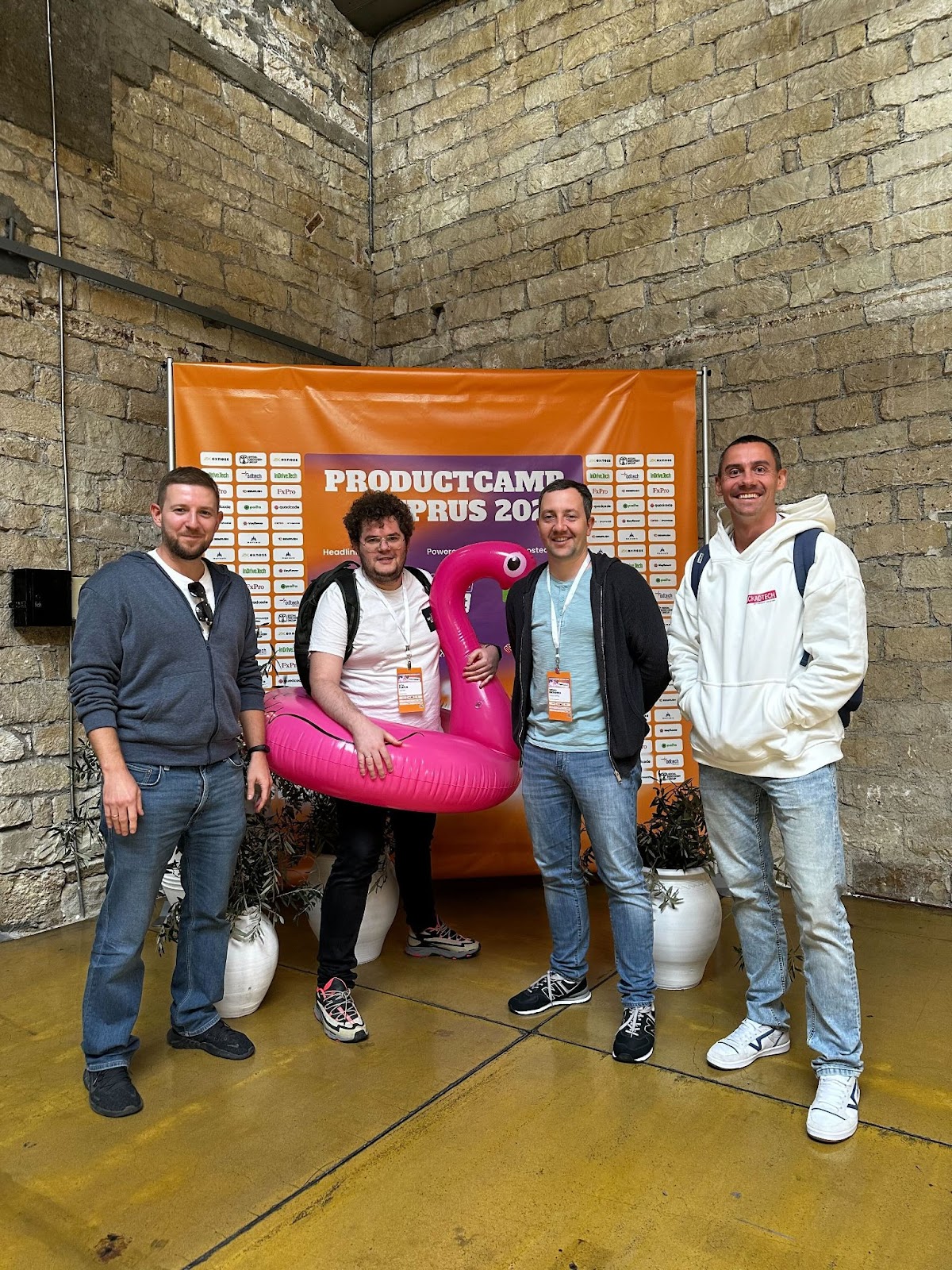 ---
Summary
AdTech Holding is very proud to sponsor such events as ProductCamp because we see immense value in creating more informal networking spaces for digital specialists. We will keep supporting such efforts in the future and strive to contribute even more to the development of the digital industry by organizing similar big conferences.