AdTech Holding: Backing the Dreams of Cyprus' Youngsters
by The Content Team at AdTech
11 September, 2023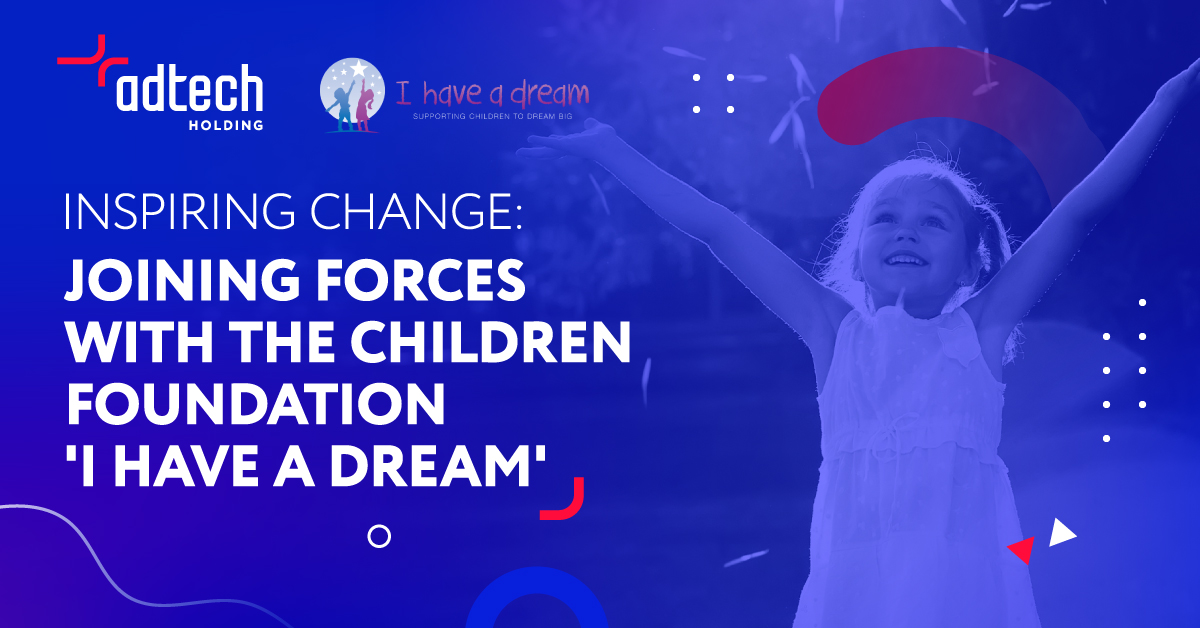 We're partnering with I Have a Dream, an organization that helps children in need, and we will provide monthly stipend to youngsters during a year.
Cyprus, with its rich history and vibrant culture, is home to many children with big dreams. Yet, some face challenges that can dim their hopes. At AdTech Holding, we're all about making a difference. We think every child, no matter where they come from, should have a chance to dream and chase those dreams.
---
Supporting Tomorrow's Stars
This September, we're taking a big step. We're partnering with I Have a Dream, an organization that helps children in Cyprus who need it most. We are going to support them with a monthly stipend for a year and back up their great work in giving medical and educational aid to these children.
This isn't just about giving money. It's about showing that we believe in what they do. We want every child to have the tools and chances they need to do great things.
Olga Dmitrenko, Chief Revenue Officer at AdTech Holding, shared her thoughts on this partnership, saying:
"At AdTech Holding, we turn ideas into reality. This partnership lets us do that in a different way. Just as we help startups, we want to help these kids believe in and achieve their dreams."
---
The Ripple Effect of Empowering Dreams
Supporting children's dreams may seem like a simple act, but its effects are far-reaching. When a child feels supported and encouraged, they develop a strong foundation of self-belief and confidence. This foundation doesn't just benefit them individually; it adds to the community at large.
Imagine a future where these children, backed by our combined efforts, go on to start businesses, innovate in various fields, or simply give back to the community that once supported them. It's a cycle of positivity that, once started, can perpetuate for generations.
At AdTech Holding, while our primary focus may be on technological innovations, we deeply value these simple acts that can drive profound change. And in supporting I Have a Dream, we're taking one such step towards a brighter, more inclusive future.
---
Building a Brighter Future
By joining hands with I Have a Dream, we're showing our commitment to the community. We want to highlight the power of helping every child reach for the stars.
AdTech Holding is about more than just technology. We aim to make positive changes in the world around us. By supporting children in need, we're working towards a better future for everyone.
To join us in this journey and help make a difference, consider donating to the I Have a Dream Foundation. Your support can help turn dreams into reality.
Support the Cause: