AdTech Holding: Shaping a Better Future for Cyprus' Four-Legged Friends
by The Content Team at AdTech
12 July, 2023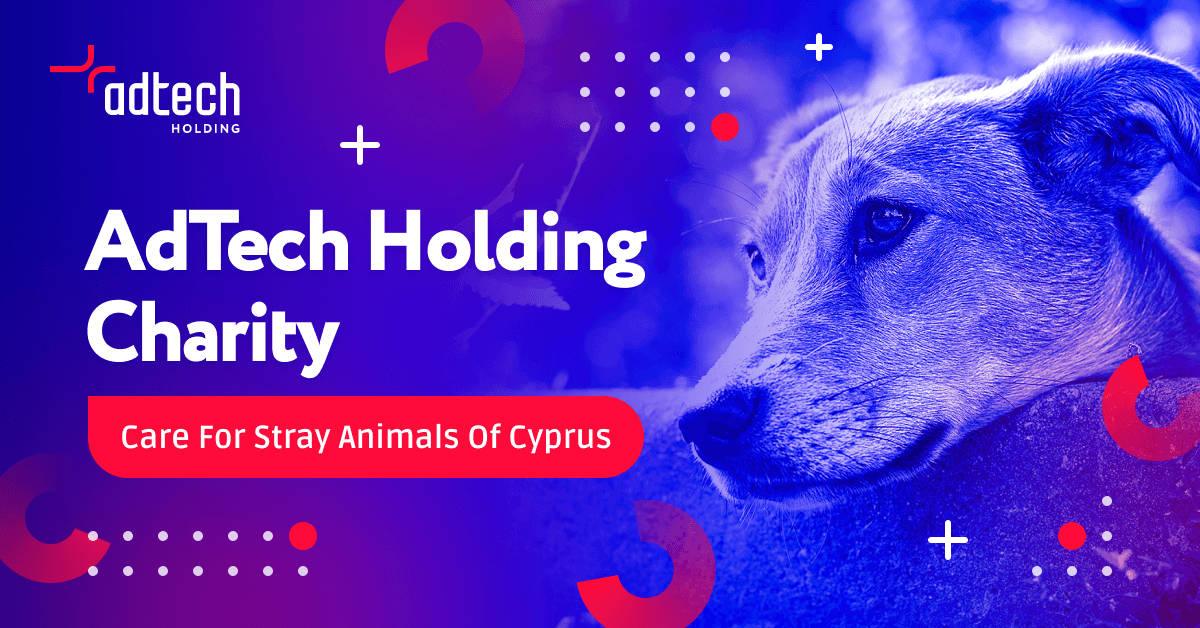 AdTech Holding strives to take care of those who really need, namely - stray cats and dogs of Cyprus. Read more about our initiatives.
Tucked in the heart of the Mediterranean, Cyprus is famous for its sun-drenched landscapes and an enviable blend of cultures. Yet, the bounty island still have social issues to be addressed, including stray animals. An estimated quarter of a million homeless dogs and a staggering million-plus stray cats roam free and really need our help and support.
At AdTech Holding, we've always believed that being a part of a community means doing something meaningful to solve the issues that affect it, and that extends to our furry friends, as well.
---
Stepping Up for the Feline Population
Last December, AdTech Holding took decisive action to alleviate the situation for Cyprus's cats.
We became involved with Malcolm Cat Protection Society, a sanctuary that has served as a haven for stray and needy cats since the mid-1980s. Nestled near Limassol, the Society operates based on the belief of creating a place "where cats are safe but still enjoy the outdoors, taken care of twice daily, and thrive on love and attention."
AdTech Holding lent a helping hand during their struggle with FIP (Feline Infectious Peritonitis), a particularly severe disease. Through our generous donation, we were able to help them secure the necessary resources to fight this outbreak.
The experience gave our team an insight into the tireless efforts that animal welfare organizations invest daily. Speaking about our initiative, CEO Alex Vasekin commented:
"At AdTech Holding, we know that technology isn't just about advancing business; it's about advancing society. Our support extends to all community members, even those on four legs."
---
Extending a Helping Hand to Sirius Dog Sanctuary
Building on our commitment to animal welfare, AdTech Holding has pledged to support Sirius Dog Sanctuary. This voluntary organization in Moni, near Limassol, is a beacon of hope for over 150 stray dogs in Cyprus. Run by a tireless team of volunteers, the sanctuary operates on the principle of not euthanizing any healthy dogs and works to find these animals caring homes.
Recognizing the financial burden they face, we've decided to cover Sirius Dog Sanctuary's rent until the end of 2023. This is more than a one-off donation; it's our ongoing commitment to organizations like Sirius that are making a tangible difference in the world of animal welfare
---
Creating Waves of Positive Change
Through our work with Malcolm Cat Protection Society and Sirius Dog Sanctuary, AdTech Holding aims to raise awareness about the massive stray animal problem in Cyprus. Our goal isn't only to provide immediate assistance and show other brands the power they hold to create meaningful change.
In the words of our CEO Alex Vasekin:
"At AdTech Holding, we know that every act of kindness adds up. Together, we can create a future where every cat and dog in Cyprus is cared for."
AdTech Holding is proud to lead this charge, demonstrating the power of responsibility and compassion in action. Our mission is not just about tech innovation; it's about creating positive change. We strive to improve the business landscape and uplift communities – a better world for all, be it on two legs or four.
If you'd like to join us in making a difference for these dedicated animal welfare organizations, consider making a donation. Your support can help Malcolm Cat Protection Society and Sirius Dog Sanctuary continue their invaluable work for Cyprus's animals.
Make a Donation: