In-app Advertising: Perspectives, Market, Specifics
by The Content Team at AdTech
24 February, 2023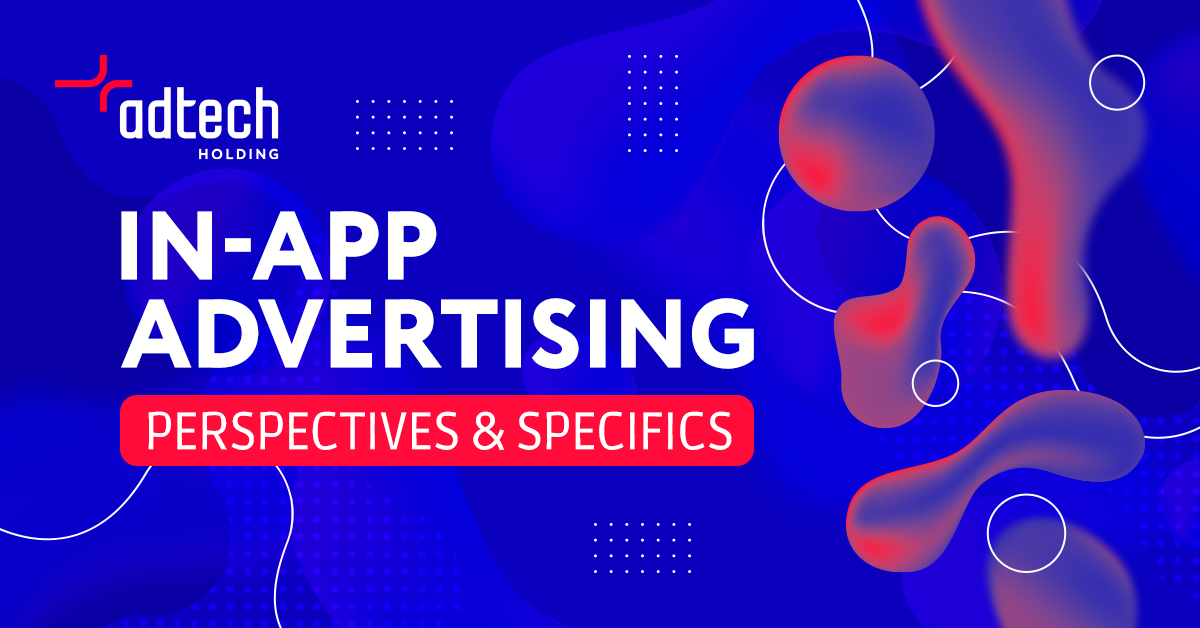 In-app is another channel to add into your marketing strategy and improve user engagement. Read this research and find out more.
Mobile app popularity grows along with the widespread global use of mobile devices. According to Statcounter, in 2022, 60% of global Internet traffic was mobile and about 40% – desktop.
Even though people still use desktop actively, it's hard to disagree that mobile devices rapidly charge ahead. With a global tendency moving towards mobile devices, in-app advertising activities also get accepted by brands and users more eagerly. AdTech sees in-app as one of the most prospective digital marketing channels of nowadays.
In-app advertising allows users to get additional features, services and content right from the applications they are using. The global in-app advertising market size was valued at USD 67,731.4 million in 2018, registering a CAGR of 19.4% from 2019 to 2025. So, this segment of digital advertising seems to take the rightful place in today's digital landscape.
Why should marketers, brands, and developers consider in-app? We have some ideas to share.
---
Why in-app?
Here are some arguments that prove in-app advertising being an efficient marketing technique:
Non-disruptive ads. Well-designed in-app ads work to expand and improve user experience, so they are usually less intrusive and bring more value to the audience.
No adblock. In-app ads stay visible and no ad blockers can hide them.
Longer user life-time. Once a user downloads an app, he is more likely to use it for a long time, since this is a conscious choice in most cases, unlike web ads that might be pretty much random.
More value. In-app can be perceived as a new way of product promotion, where ads become more customized and relevant, aimed at particular audiences with defined needs.
Independence. With in-app you don't have to consider browser updates and constantly-changing policies regarding web ads.
Simple distribution. There are numerous platforms to distribute apps: Google Play, AppStore and Huawei Market are to name a few. However, you can distribute your app using your own website, which can be even more beneficial, since Google and Apple have restrictions regarding content and ads, which is not a case for your own site.
"In general, considering the points above, in-app can be an efficient additional channel, especially if you already work with web/mobile ads. This means that you may have at least a couple of various channels to reach your audience. Not only a multi-channel approach can make your marketing efforts more successful, but also it allows you to keep your users in different digital environments. This way, whatever happens to one of your channels, you will always have a second option." – adds Alex Koshkin, Head of Product Development at Notix.
Another important benefit to keep in mind: modern user re-engagement tools like Notix allow you to work with both channels – in-app and web/mobile – through one platform.
---
Widespread ad types and in-app
In-app ads allow marketers to engage users that are not that easy to reach with conventional ad formats and channels. Roughly, modern ad types include banners ads, interstitials, media ads, video ads, push notifications, and native ads.
In-app ads are mostly banner ads that consist of animated or static images/media, which sounds pretty common. However, the crucial difference is that in-app banner ads are placed in highly-visible areas of widely-used applications.
---
How is in-app used in different verticals?
Another important trait of in-app advertising is that marketers can use it for all the verticals, including the most popular ones:
Dating
Tinder can be used for free, but the basic version has limitations – say, one can swipe a particular amount of profiles in a defined time period. The full version with unlimited swipes and other benefits is available via in-app purchasing.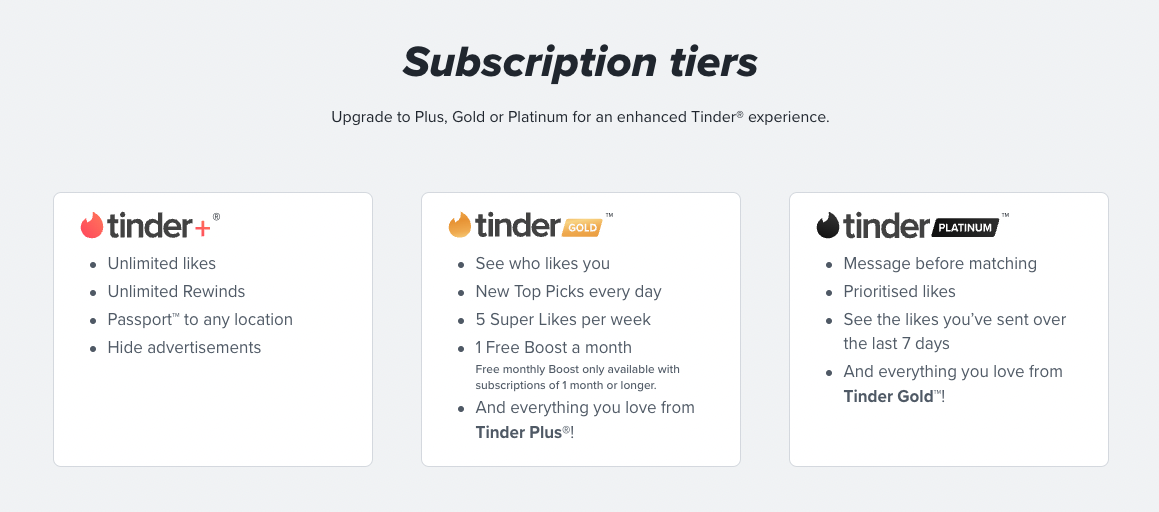 Games
From Pokemon GO to The World of Tanks, most modern games include special items available via in-app purchases. Some game items are exclusive, the others can make your character upgrade significantly faster.
Media
Spotify, a music streaming app, also has an optional paid version. While the basic free service gives you access to individual playlists and high-quality mp3s, it also contains ads you cannot skip. This issue is solved by a paid premium version.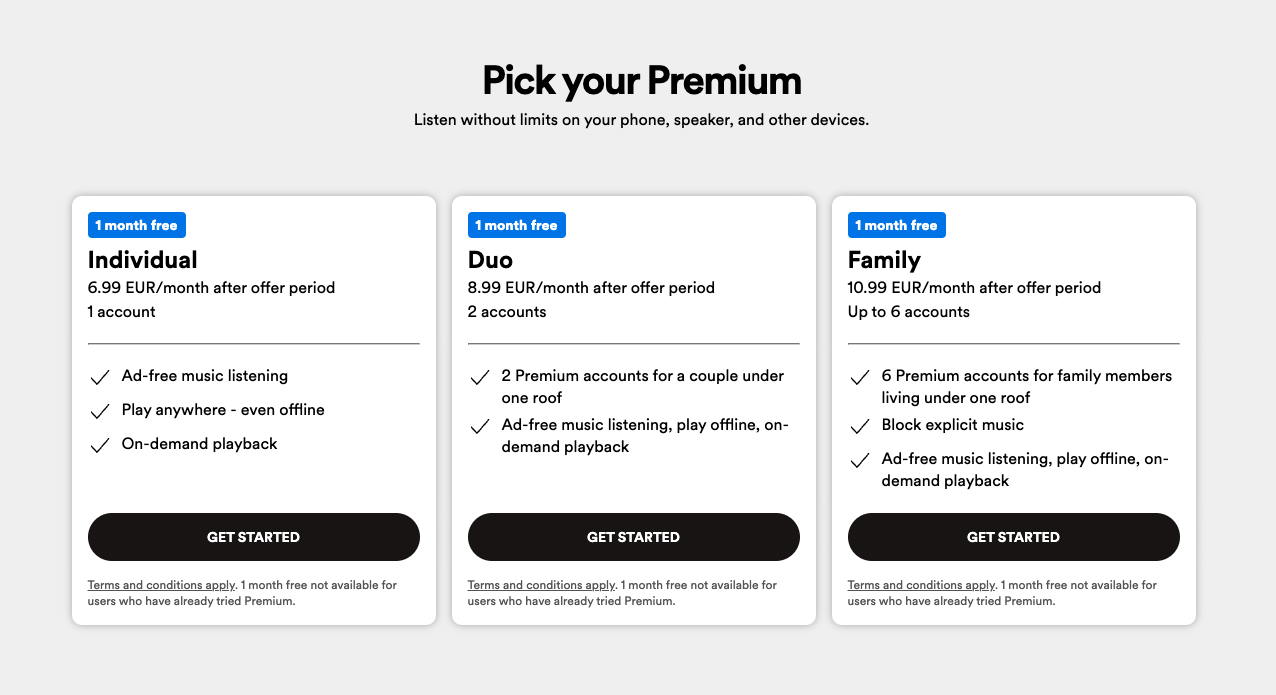 Utilities
Most Utilities offered on Google Play and the Apple App Store are free, since entirely paid ones are really hard to sell. Cleaners, VPNs, and ad blockers may have paid features or simply free trial + full paid version.
---
In-app technologies in practice: Notix
Notix, as a push notification service, also has in-app technology that can be used for two key purposes:
Engagement tool as a communication channel used along with web push;
Monetization.
Initially being a web and mobile push service provider, Notix implemented in-app in 2022. There were two main reasons to do so. First, in-app, as a digital marketing phenomenon, started gaining more speed and popularity in general. Being a developing company, Notix couldn't stay aside. Second, in-app was in great demand among Notix partners, since there are a lot of app owners among them.
Before that, Notix has been working with web push since 2020, so all of their experience and best practices were retransformed and adapted to in-app format. The company plans to continue growing and the nearest consideration is to cover more platforms with in-app and reach the same level of success as they have in web.
---
Notix and Applabz
Since in-app strategies are always individualized, each implementation case is unique. Therefore, showing how these strategies might work in practice is more comprehensive than describing theory.
Applabz, an app development project, came to Notix with a request to improve the following metrics:
Customer lifetime value
ROI (return on investment)
Customer churn
In general, these are three basic metrics that interest every business, since they stand for achieving stable growth and high performance level. Notix in-app solution was the right option for Applabz.
Notix's decision was to create a custom strategy to go along with the SDK (software development kit) tailored to Applabz's needs. This SDK included a custom app framework, compiler, and other instruments that addressed Applabz issues. All of these tools were aimed at improving the company's in-app push strategies and bringing them to a new level.
As a result, in April 2022, more than 3.7 million subscribers were collected and engaged with the help of Notix. Applabz launched 82 push campaigns in 4 applications to promote new features, inform about product changes, up-sell and cross-sell products.
Here is what Ilya Pasyuk, the Product Owner of Applabz, said about this cooperation:
"To be honest, it was a combination of things. For starters, with Notix we can create a single push message and simply toggle different language settings, rather than having to create different push versions. Plus, the Notix team was attentive, helpful, and immediately responsive. Both of those things were equally important to us."
---
Is it hard to run in-app ads?
The market entry threshold is still relatively low now, but it grows rapidly, so it is high time to consider an in-app strategy. Today, running in-app ads doesn't require more than an actual app and basic toolkit which you can easily get from AdTech. The toolkit includes a code framework to connect to the mediation system and start working. The re-engagement task is also solved by the AdTech framework. So everything you need is an app.
To sum up, mobile devices have become more and more widespread, which means that the "desktop-only" time is gone. Adding in-app into your marketing strategy is one of the most efficient ways to jump in a train that gains speed rapidly. There are no reasons to miss this opportunity!