Making a Difference at the 4th Limassol Blood Donation Event
by The Content Team at AdTech
10 November, 2023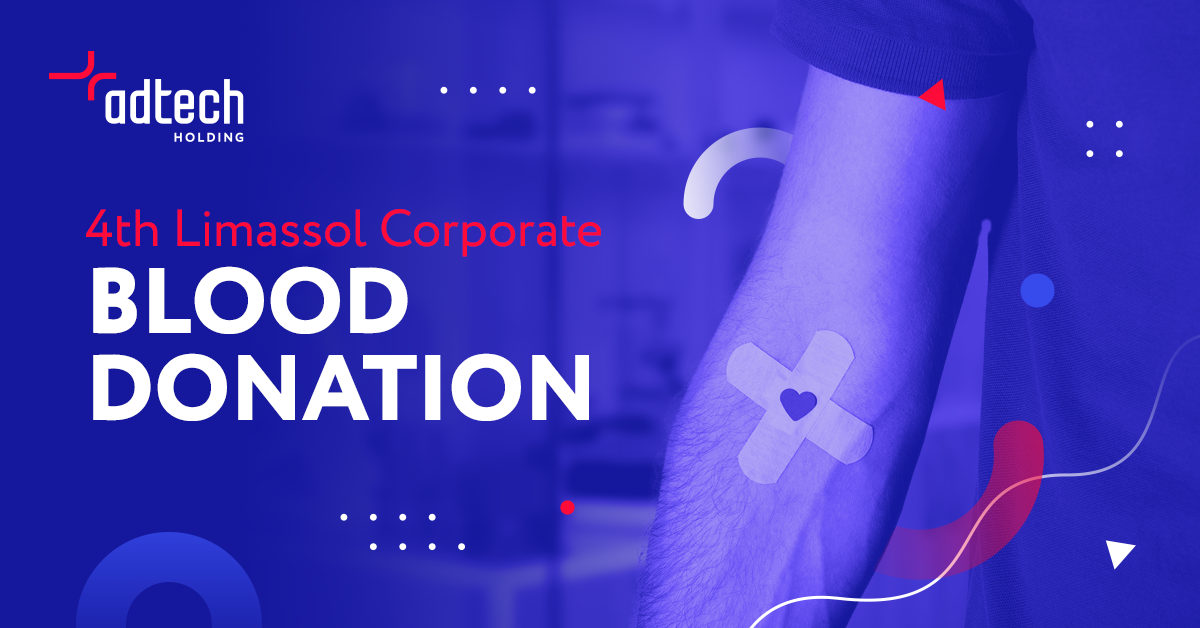 AdTech Holding stands proudly at the intersection of innovation and community service, and we are excited to announce our participation in the 4th Limassol Corporate Blood Donation 2023, November 7th – November 8th. This event represents our commitment to corporate social responsibility and reflects our dedication to contributing positively to society.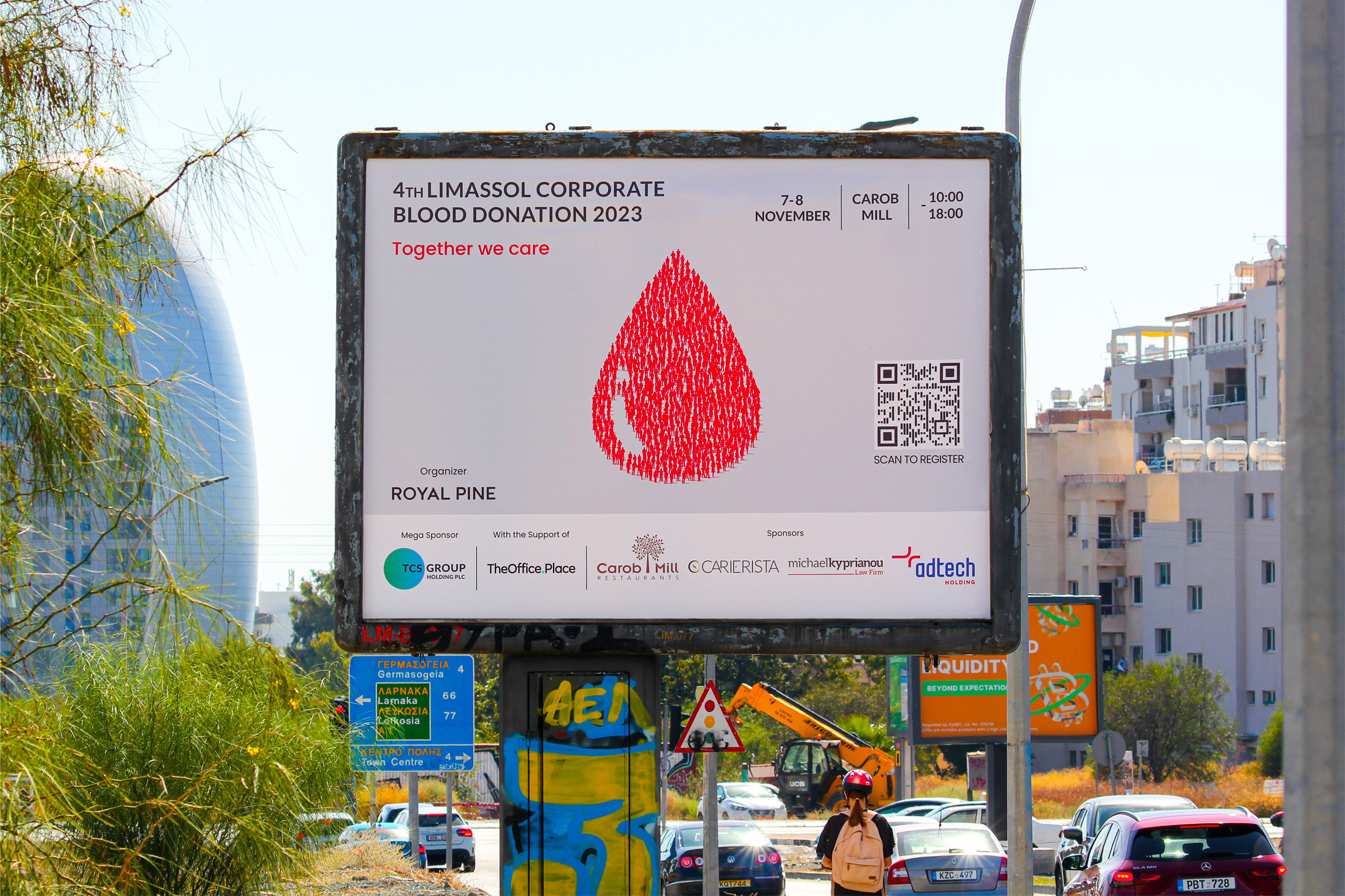 ---
Commitment to Giving Back
Corporate social responsibility is a fundamental value at AdTech Holding. We are dedicated to initiatives that make a tangible difference, and our involvement in the blood donation event is a prime example of this commitment in action. We believe in creating a culture that supports and encourages charitable initiatives, ensuring we play our part in enhancing community welfare.
---
Active Participation: Stepping Up for Society
Our team's enthusiasm is felt company-wide, with our volunteer employees and event participants contributing overall 30 liters of blood. This act of generosity demonstrates our shared responsibility and commitment to supporting life-saving initiatives and contributing to our community's well-being.
We are proud to contribute to this noble cause, aiding the Cyprus Ministry of Health Blood Bank, and showing our community that together, we truly care.
---
Engagement and Responsibility: A Proud Team at AdTech Holding
Our Cypriot colleagues lead by example, volunteer for this event, and showcase their dedication to social responsibility. Their participation highlights AdTech Holding's reputation as a socially responsible organization committed to making a positive impact.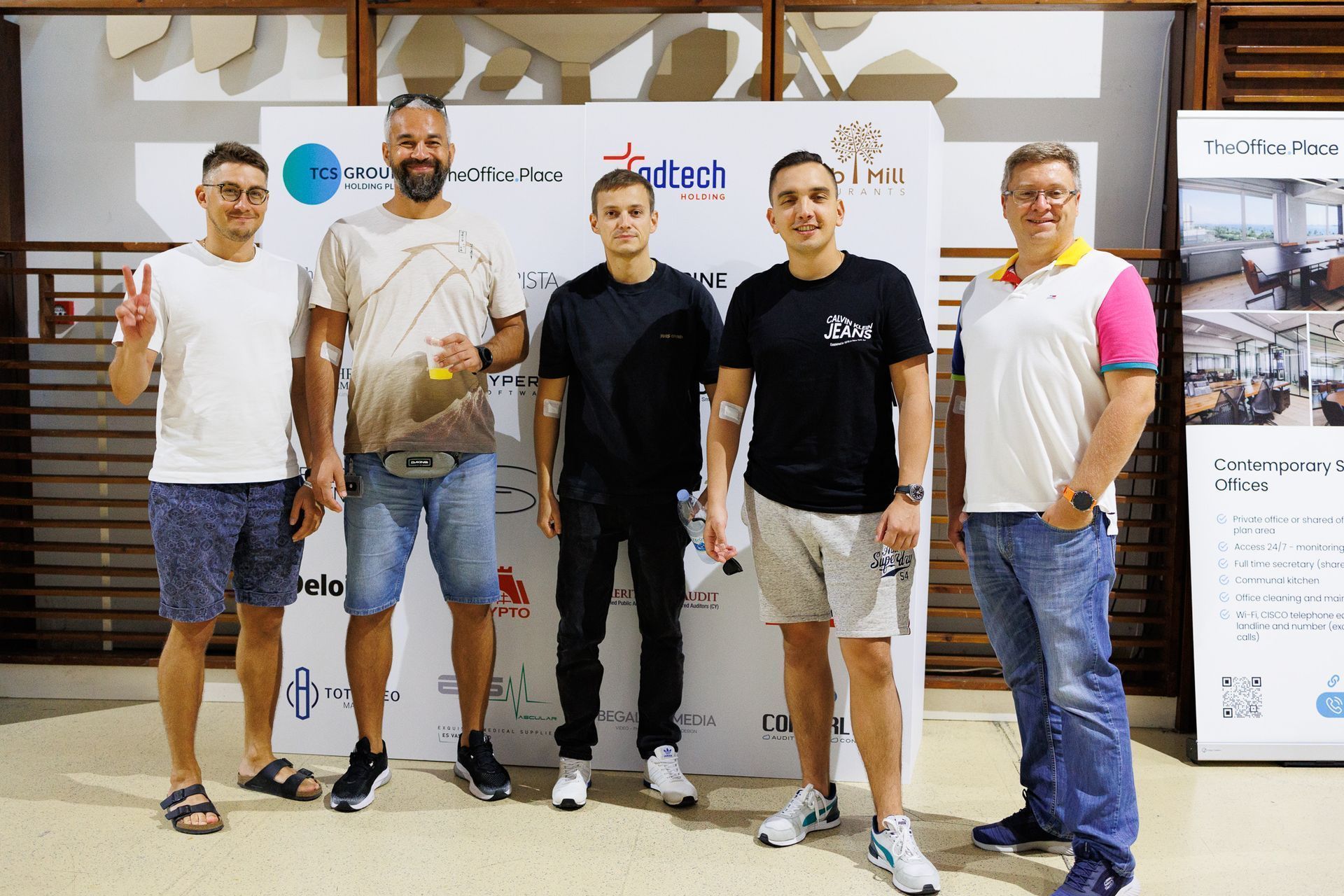 Alex Vasekin, CEO, and Elena Dolya, Chief Administrative Officer, share their pride in AdTech Holding's active involvement and emphasize the importance of community engagement and the powerful impact it has on both society and our company culture.
Alex Vasekin, our CEO, shared his thoughts on our participation in the event, stating,
At AdTech Holding, we believe in leading by example. Our involvement in the 4th Limassol Corporate Blood Donation reflects our commitment to social responsibility and our desire to contribute to the well-being of our community. I am incredibly proud of our team for stepping up and showcasing their willingness to make a difference.
Elena Dolya, Chief Administrative Officer, also expressed her pride in the team, saying,
Seeing our employees come together to support such a vital cause is truly inspiring. It reinforces our belief in the power of community and the positive impact we can make when we unite for a common purpose.
Arnis Augstmanis, Chief Marketing Officer, stated that
We're honored to have participated in today's blood donation drive and extend our heartfelt thanks to the Royal Pine for this life-saving initiative. By joining forces, we've taken a step towards helping those in critical need. We believe that it's not just about running a business; it's about upholding the values of compassion and support within our community. We are grateful for the opportunity to contribute to this noble cause and encourage others to do the same, because together, we can ensure a healthier tomorrow for everyone.
---
Join Us in Making a Difference
We encourage everyone to get involved and support charitable initiatives like the 4th Limassol Corporate Blood Donation. Your participation can make a significant impact, and together, we can contribute to the betterment of our community.
As we continue to uphold our corporate social responsibility commitments, AdTech Holding looks forward to participating in more community initiatives, fostering a culture of giving, and making a lasting positive impact.
Together, we are building a brighter, more compassionate world.