PropellerAds Successfully Passes Annual ISO 27001 Surveillance Audit
by The Content Team at AdTech
17 July, 2023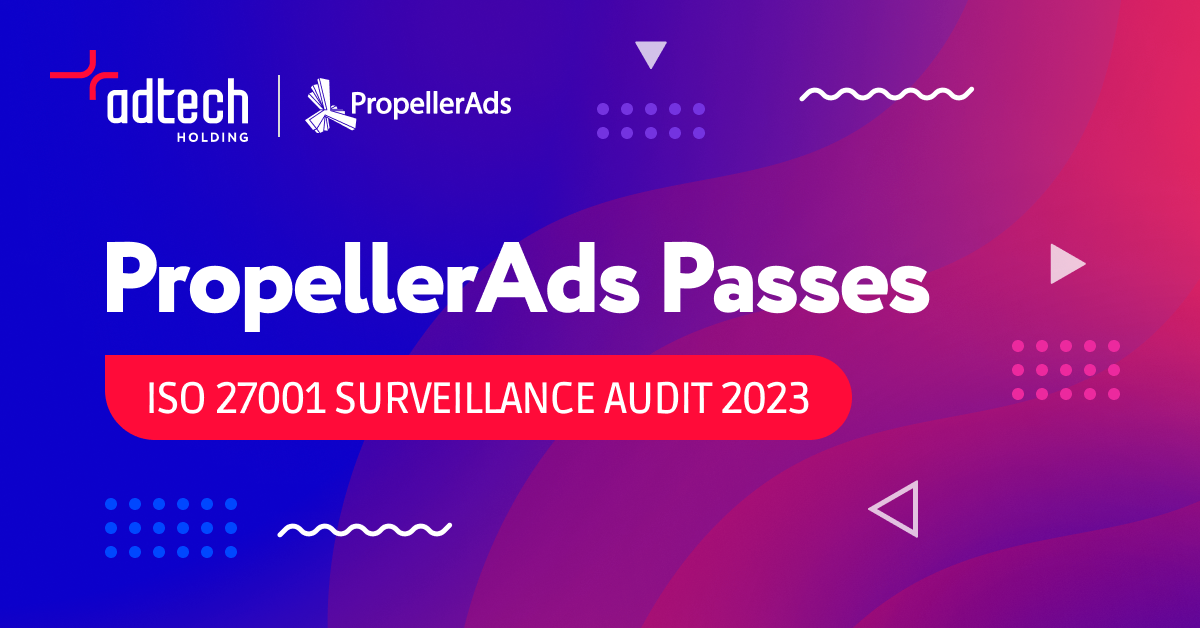 PropellerAds, one of the leading AdTech Holding's projects has confirmed its security standards by passing the ISO/IEC 27001 audit.
We're excited to share that PropellerAds, one of our standout projects here at AdTech Holding, has passed the annual ISO 27001 2023 surveillance audit. Now, we're not talking about a simple 'pass.' PropellerAds took it head-on and came through with flying colors, all under the watchful eyes of the Cyprus Certification Organization's auditor.
---
Why ISO 27001 Matters
ISO/IEC 27001 is the internationally recognized best practice framework for an information security management system. It's not just an achievement—it's a demonstration of our unwavering commitment to protecting and securing our customers' data.
---
Insights from Our Head of Compliance
Farukh Rakhimov, our Head of Compliance, GDPR, and Information Security, shared his perspective on this accomplishment:
"PropellerAds' successful pass in the annual ISO 27001 surveillance audit is a testament to our dedication and continuous growth since our initial certification in 2021. It showcases the resilience of our information systems, a crucial facet for an international online advertising company like ours.

The surveillance audit is an exhaustive process that confirms our adherence to globally recognized standards. It focuses on our ability to address any inconsistencies from previous audits and fosters a culture of continuous improvement. It's a crucial step that reaffirms our steadfast commitment to maintaining the highest level of information security."
---
The Team Behind the Success
Our achievement wouldn't have been possible without the dedication of our talented teams. Their relentless efforts ensure our commitment to ISO standards is unwavering.
---
Going Above and Beyond
For us compliance with standards is the stepping stone to continuous excellence. We're committed to raising the bar higher, improving our systems, and setting new industry standards. We continue strive to provide unparalleled assurance to our clients because our value is to make the MarTech space more secure and reliable for everyone.