Does Corporate Social Responsibility Extend Beyond Volunteering?
by The Content Team at AdTech
02 August, 2023
AdTech is known as a company that cultivates strong Corporate Social Responsibility (CSR). It aligns with our values and supports the idea of social accountability which as individuals, we should aspire to embrace.
Whichever business niche you are being part of, organized volunteering is a perfect way for companies to create a sense of community among their employees, to plant a seed of collective consciousness, but also contribute to society in some way and make it a bit happier and healthier place to live in.
According to research conducted by Cone, 88% of employees report their job being more fulfilling when they are offered an opportunity to participate in projects focused on environmental and social issues. Even more, the majority of research participants want to help their companies upgrade their responsible business practices by getting more involved with CSR projects and offering practical solutions and ideas.
But what happens when we leave our workplace, when the office doors remain closed for the day? Will the foundations of social responsibilities presented through CSR activities affect our everyday decision-making and point us in a certain direction?
We decided not to offer answers nor conclusions through data coming from conducted research but to be more illustrative with stories our own employees were so kind to share.
---
AdTech employees in action
Darya Filippova, Traffic Acquisition Manager at ProPush.me, started assisting shelters with dogs and cats a while ago, by offering compassion and her free time on weekends. She contributed by taking dogs for walks and providing them with food, care, and everything else they required.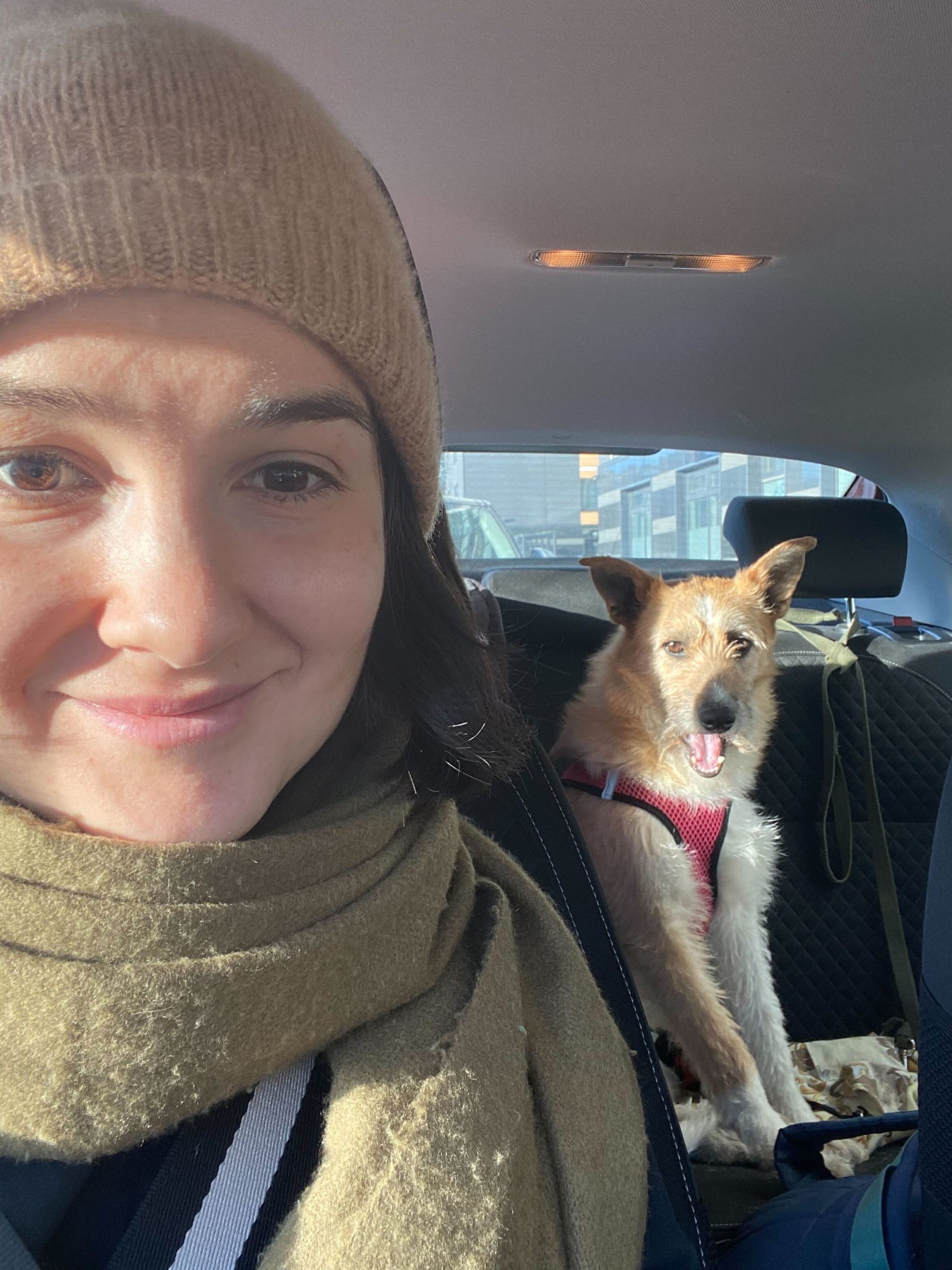 At some point, unexpectedly, as she said, she ended up adopting a dog:
"Providing aid and care to helpless pets is an immensely valuable contribution not just to the animals' well-being but also to one's own mental state. Engaging in such actions can be deeply fulfilling and rewarding. By offering a forever home to an animal in need, we embark on a journey of companionship and unconditional love, which is mutually beneficial."
---
Karina Arkhangelskaya, Sales Director at ZeyDoo, alongside Artem Kuleshov, our department Head, showed the true meaning of teamwork. They both participated, and still continue to do so, in volunteer work by tending cats in need in Cyprus. And their commitment is really something to look up to, given it's been 6 years since they started with this noble agenda.
"If the case pops up when an animal needs my help, I cannot ignore it. I will do whatever I can to make these creatures feel better. It's difficult to count how many cats we saved throughout these years – from kittens to adult cats. We are usually taking care of sick ones that need vet treatment, or providing rehabilitation for them later on",

explains Karina.
A blind kitten that had the luck to cross paths with these two now lives a fulfilling life with Artem's mother, while another one that barely made it after being hit by a car and had numerous surgeries found his happy place with Karina's family.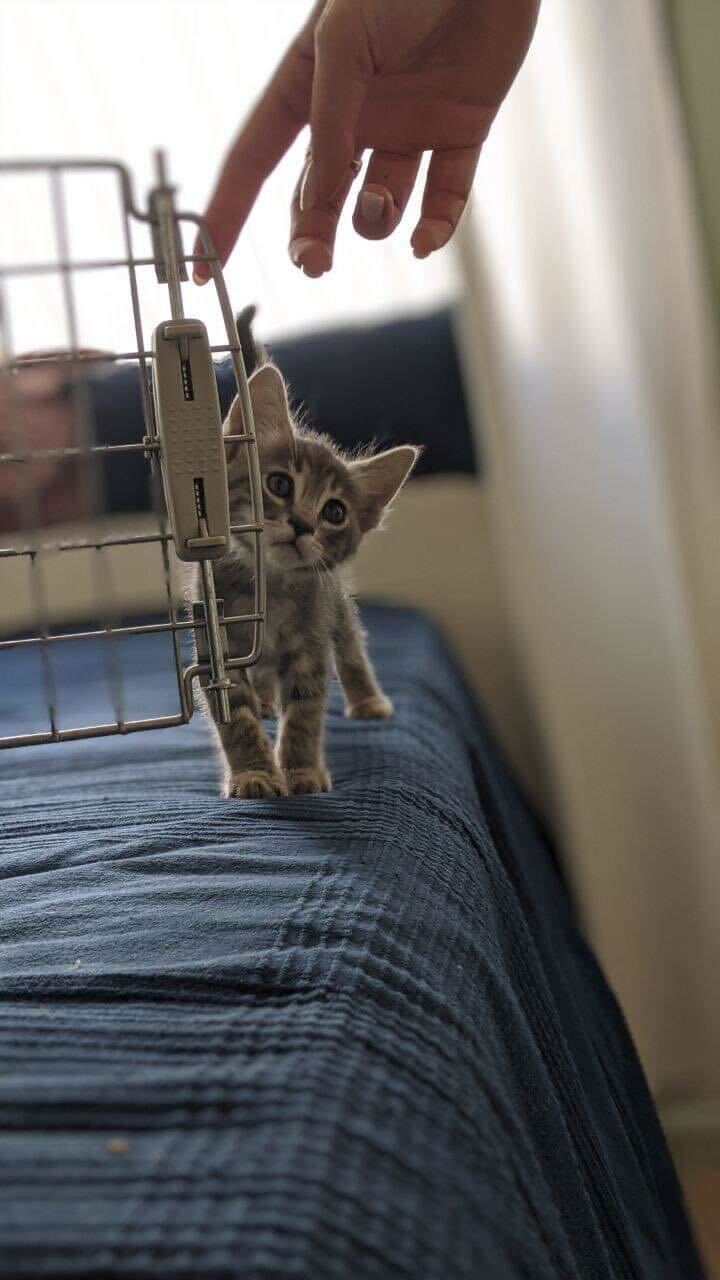 "All of this comes together with constant financial support to numerous rescuers here in Cyprus who do a much better job than me and know how to deal with extreme cases. So if I can help this way, I will. Always. Knowing I can help a cat gives me a sense of relief. Unfortunately, I cannot help them all, so there's always a feeling that I could do more, which is psychologically difficult to comprehend sometimes. But I will never give up!
All stories are heartbreaking, and surely, this endeavor demands investment as it's not a cheap thing here in Cyprus to rescue cats, but if you want to help – you will always find a way. Each soul deserves a chance. Try to save, don't give up, and don't decide for animals if they have a chance or not – it's unbelievable how much they want to live, but they need our help."
---
Our young QA engineer, Ekaterina Baltabaeva, nurtured and developed some really admirable environmentally conscious habits. For starters, she is very passionate about recycling:
"I try to recycle anywhere I live, even if it is just as little as collecting plastic bottle cups in the office or recycling plastic bottles. It is nice to know that simple actions like putting a plastic bottle in a special container will make some change."
Aside from that, Ekaterina loves to take part in spring voluntary Saturday events, when people gather to clean a particular part of the park or the bank of a river.
"It is lovely to meet new people there, do something good collectively and see the result of your collaborative work. The feeling that you made an impact in the place you live in is very satisfying and uplifting".
But our colleague has more to give, so she's taking care of homeless animals as well. At one point, a kitten named Earl came into her life and became her source of joy and her best friend.
"This cat is the best animal I have ever known. His company helped me to live through all of the hard times, and I was happy to share good times with him too."
---
Olga Miheeva, our talented Content Writer, is another AdTech employee who contributed to socially responsible causes. When we asked her about her engagement in this type of activities and whether she feels proud for helping those in need, she said:
"I wouldn't call it an activity, but I rescued a stray cat from the street, so now she lives her best life like a queen. I wanted to buy a Siamese one, but that homeless girl broke my heart! And, I also sometimes donate to people who rescue cats and dogs and need money for healing them. I wouldn't say it makes me feel proud or anything like that — I just can't resist, and that's it."
---
But then again, there are people who care for the welfare of not-so-popular, but still endangered and unprotected animals. Ivan Kozakov, our DevOps, helps save decorative rats that people throw out into the street.
As Ivan explains, this is a common issue in the city where he lives, which is why there's even a fund for helping abandoned rats. He donates money to this fund, and takes care of animals until a home for them is found and provided. But he also adopted a great number of decorative rats from the shelter.
"I do this because I sympathize with animals that suffer as a consequence of human cruelty. Animals experience the same feelings we do: joy and happiness, fear and pain. Moreover, rats are very smart and understand things way better than most other animals."
"I admire people who have been doing this for a long time. It requires a lot of strength and compassion. It can be difficult for me to care for my own rats and those that I'm only housing for a while. They often have a bad fate, and they need a lot of love to start trusting people. But I do my best, and I am very happy when I see that their little hearts are warmed up."
---
Another inspirational story comes from our developer Ksana Zabelina who is engaged with the "Trap-neuter-return" (TNR) program located near her home, and for now, around 30 cats have gone through her care.
Ksana has been part of TNR for three years now. Thanks to her, 10-12 kittens found a loving home, and she is also a curator for two cats at the shelter. The principle the program is based on is this – when cats she has under her wing get adopted, she takes several more and cares for them until the opportunity for them to find a home opens up.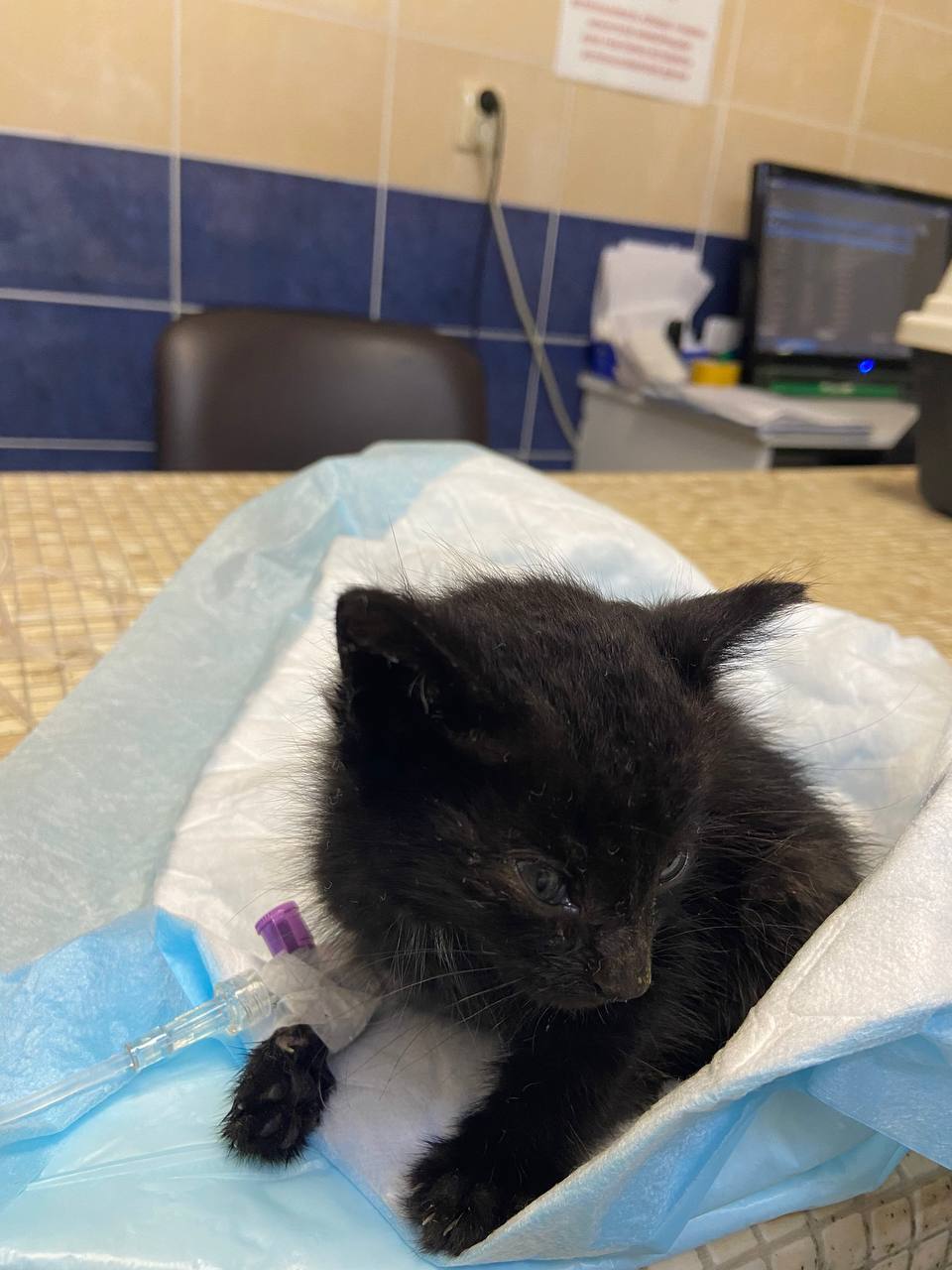 She does this without any donations and any support – it's only her love for these creatures and her will to help:
"Most people don't see, don't know, and do not want to know about the stray cat problem. For most people, the stray cat on the street is just a funny animal. But in my opinion, there should not be homeless animals at all. The average lifespan of stray cats is below 5 years, while home cats live around 15 years. I just couldn't stand to see this chaos near the place I live, so after I started helping the TNR program, I felt kind of a satisfaction, and I feel more calm now. But I also feel sad about this situation."
---
Mikhail Sidelnikov, our Head of the QA team, has a new family member from 10 months ago, when he found an abandoned kitten and decided to take him under his care. The little one was around 3 weeks old at the time, so very young and in bad shape – his eye was severely injured. So our colleague took him home, created a little house for him, and made sure he gets well:
"I feel like I saved this cat, because without my help, he would probably die. And now he lives in good conditions, surrounded by love and good food. I think he's happy. Every time I see such a situation where cats and dogs are being abandoned, it's always very painful for me if I cannot help them. I love to help in general, not only animals – this is something that's very important to me."
---
We will finalize this story-sharing block with Zoi Dima, our Event Manager, who saved two cats in the past. One of them was adopted by her sister, and lives with her and her family, so Zoe can visit and enjoy her company from time to time. As she says, she hopes these poor souls are much happier now.
When she was asked how did this made her feel, did she felt empowered by a good deed she did, Zoe explained:
"It would be pretty selfish for me to say I felt empowered. I believe we should be doing good in this world for the matter itself and not just for us to feel better."
---
Final thoughts
AdTech tends to make its contribution to socially important issues continuously, through donations, as we did recently, in the case of Malcolm Cat Protection Society or Sirius Dog Sanctuary, but also through organized CSR activities and programs – in March this year, we teamed up with City Friend Group to clean up the city of Limassol.
We believe it's our responsibility as a corporation to provide an example and carry on the message.
But it's the individuals whose voices resonate strongest and whose input makes the most profound effect.
We are extremely proud to have these individuals among our forces, we applaud their beliefs and their actions, and we hope AdTech's initiatives in this field will be a subtle push for more of us in the future to do better, and to do more for this cause.